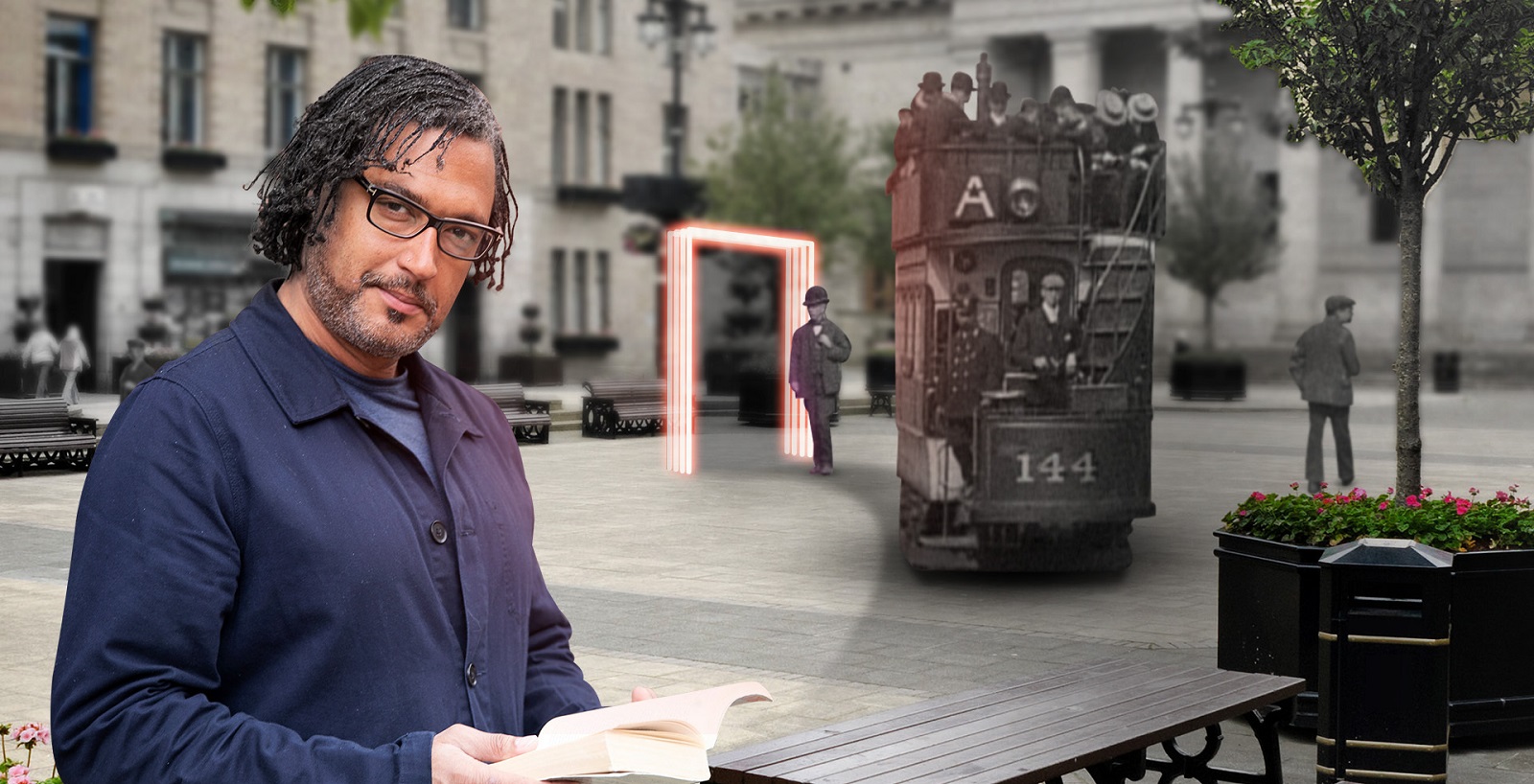 This September, Brixton Library becomes a free portal into Lambeth history with StoryTrails.
StoryTrails
Experience your hometown in completely new ways, using technology to travel back in time. StoryTrails is a one-of-a-kind, immersive experience, where untold stories come to life in local voices using augmented and virtual reality. The UK's largest immersive storytelling project, it will change the way we tell stories about ourselves, animate public spaces across the UK and inspire a national conversation about who we are and where we're going.
Virtual portal
Lambeth is one of just 15 UK town squares, libraries, streets, and cinemas being transformed into virtual portals. A creative team of 50 are working with local communities, and researching film and tv stories from the vast BFI and BBC archives, to uncover surprising and intriguing stories and weave them into a free, entertaining, playful, family-friendly experience.
Remixed archives
On September 10 and 11, you'll enter Brixton Library's virtual portal to our StoryTrails experience, guided by a free mobile app and local performers. Augmented reality remixes the archive film, recreating Lambeth's history right where it happened – bringing the streets to life. StoryTrails is not just focused on the past, it's a way to unlock the changes people hope for.
Word from the Cabinet
Cllr Jacqui Dyer, Deputy Leader of Lambeth Council, said: "We are both proud and pleased that Lambeth is one of only a handful of UK locations selected to pioneer this creative and innovative project that uses new technology tools to bring us closer, than ever before, to the human roots and stories of our borough – and might change the future for learning history."
Time travel without travelling
if you can't get to Brixton – or any of the UK's 15 StoryTrails locations – unique story map experiences and the mobile augmented reality trails will be available via the StoryTrails app. There is also an 'at home' version so you can experience and enjoy StoryTrails wherever you are.
More information
StoryTrails is part of UNBOXED: Creativity in the UK, a once-in-a-lifetime celebration of creativity, across England, Northern Ireland, Scotland, Wales and online. UNBOXED is lifting the lid on 10 awe-inspiring new ideas across science, technology, engineering, the arts and mathematics by brilliant minds in unexpected collaborations.
Watch the trailer Story Trails Promo 1 min Generic.mp4 – Google Drive