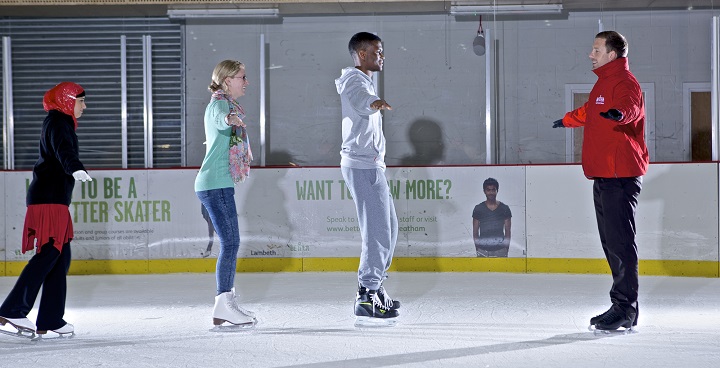 The National Ice Skating Association (NISA) is proud to announce that they will be working alongside national leisure enterprise Greenwich Leisure Limited (GLL) to launch a brand new Skate UK course at Streatham Ice and Leisure Centre this September.
Skate UK is the only Learn to Skate programme officially recognised by NISA, making it a key programme for young talent looking to begin a career in ice skating. The lessons are delivered by NISA accredited coaches and combine fun with learning, enabling skaters to gain fundamental skills through eight developmental stages.
Emily Simmons, Ice Rink Manager at Streatham Ice and Leisure Centre, said:
"We're delighted to launch a brand new Learn to Skate programme at our ice rink and work alongside national governing body NISA. We're confident that even more skaters will sign up, learning brand new skills alongside some of the best NISA qualified instructors including four times World and European Champion, Diane Towler Green MBE."
Streatham Ice and Leisure Centre's current Learn to Skate programme boasts one of the highest participation figures in the county with more than 600 attending the rink each week. With the brand new programme in place, NISA and Streatham are confident that these figures will continue to increase.
Becky Corne, Ice Skating Support Officer at NISA, said:
"We're really pleased to be working alongside such a well-known organisation which runs over 170 sports and leisure facilities. The new partnership between NISA and GLL is a fantastic opportunity and together we will continue to raise the awareness of ice skating in the UK."
More information
For more information regarding Skate UK programmes, please visit www.iceskating.org.uk.
To book your place on one of the courses please go to the Better Streatham Ice and Leisure Centre website.