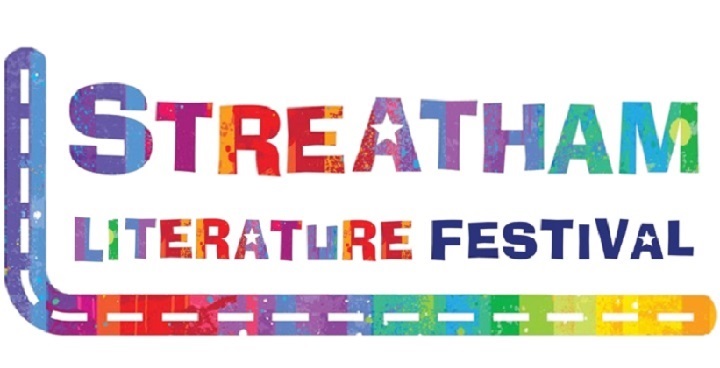 Streatham's new literature festival (Friday 9 to Sunday 18 October) spotlights local writers, historians and illustrators, and well-known names. Some events will be online, and all 'live' tickets are limited.
Creative community
The festival committee asked local resident Hannah Taylor (pictured right), who works at Octopus Books, (Hachette UK), to set up the literature festival. The festival is part of Streatham's volunteer-run community arts festival  – now 20 years old. Chair Jo Blawat (pictured left) said: "Streatham Festival is needed more than ever to help support the creative and artistic community and bring something positive to Streatham and south London. We have a brilliant, jam-packed line-up of events – so join us and celebrate the arts."
Sunday 11 October Streatham Space Project hosts 'Streatham Sunday Special':

Drawing workshop by award-winning author and illustrator, Frann Preston-Gannon
Experiences of getting published with Lev Parikian and Amanda Brookfield
Hamed Amiri (author of the Boy with Two Hearts), chaired by The Bookseller 'Rising Star', Hamza Jahanzeb.
Headliner: Loud Black Girls panel discussion with Abiola Oni, Siana Bangura and Temi Mwale, from the Slay in Your Lane anthology of the same name, chaired by Marcelle Mateki Akita, Producer of Africa Writes

Thursday 15 October (7:30pm) Streatham resident Kevin Day – comedian, writer, former Match of the Day presenter – talks with fellow local comedian and Crystal Palace fan, Chloe at The Rabbit Hole pub. His partly autobiographical, laugh-out-loud Who Are Ya?: 92 Football Clubs – and Why You Shouldn't Support Them mixes observation, fan rivalry, quirky anecdotes, and celebrity contributions.
Online 
The Devil Rides Out with Dr. Johnson and Jane Austen: downloadable literary walking tour of Streatham narrated by a local celebrity. Podcast is produced in collaboration with The Ramblers and The Streatham Society, tour sponsors.
Children's Short Story Competition – get details on the Streatham Festival website.
Official opening
MP for Streatham, Bell Ribeiro-Addy officially opens the festival on Friday 9 October at the Romantic Cello by Candlelight in St Thomas' Church, Telford Avenue. She said:  "I'm very excited to be attending Streatham Festival as the elected MP for the first time. Streatham Festival showcases the best of our area despite the restrictions. Thank you to everyone who has put so much into pulling this together."
Festival partners
 Lambeth Libraries will partner the literature festival in Black History Month events. Moon Lane Ink CIC are official bookseller festival partners.
More information