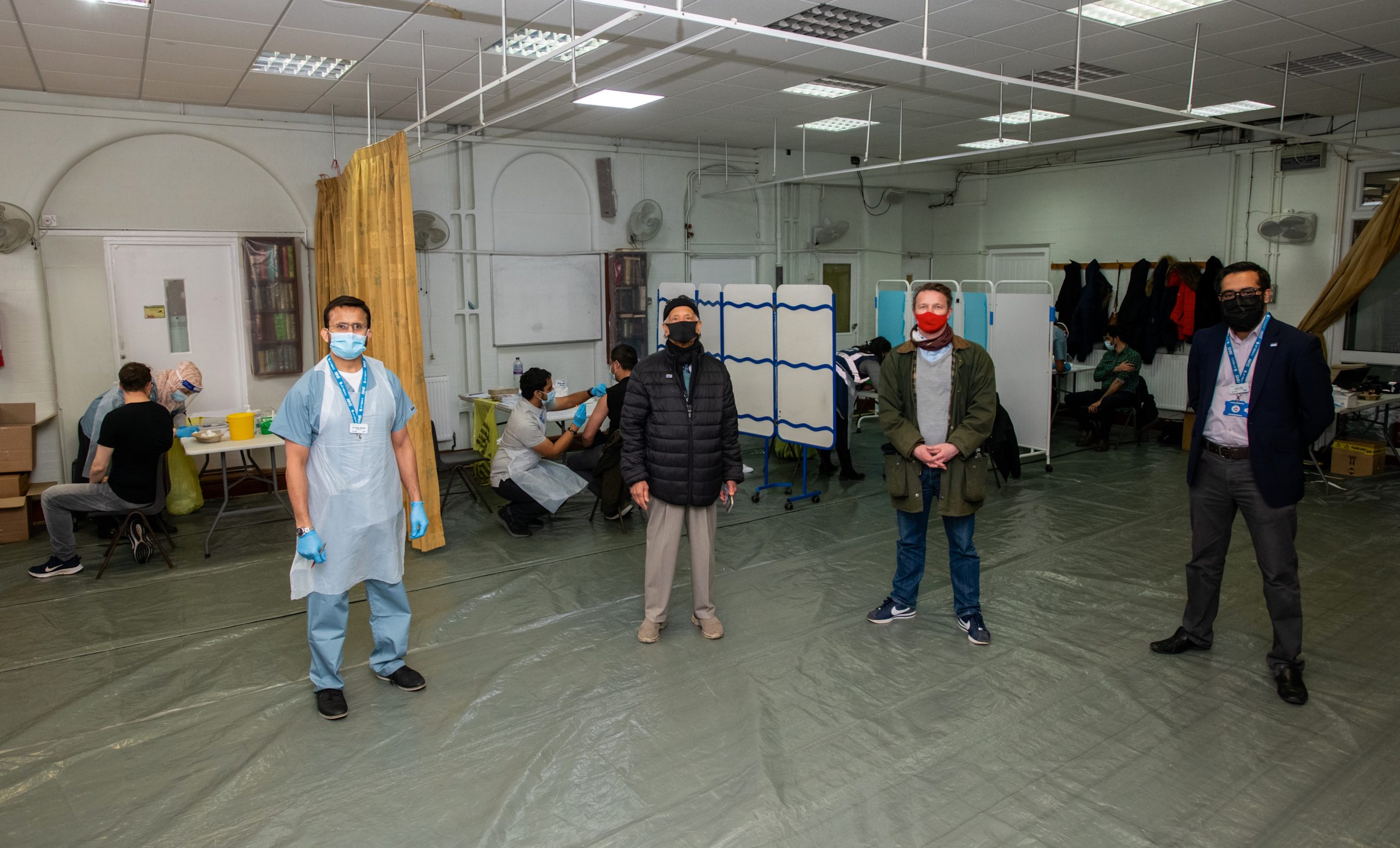 The clinic on March 13, run by AT Medics GPs working with Lambeth's Edith Cavell Surgery, was set up to encourage anyone eligible people to get the jab in a location that is convenient and familiar.
On the day 224 vaccines were given. Mosque volunteers and staff from Edith Cavell Practice and AT Medics speak a number of different community languages meaning that people's questions about the vaccine could be easily answered.
Mohammed A Ijaz, Chairman of the Council of Trustees, South London Islamic Centre, said: "Covid-19 vaccinations do not contain pork or any other animal products. They are halal, kosher and vegan friendly.
"There are no microchips or anything other than the medication in the vaccine. All of the vaccinations are safe and effective, so please take the vaccination that you are offered.
"You have a duty to protect yourselves and your families, so please accept the vaccination when offered and encourage your friends and family to do so as well."
The Mosque, which occupies a former fire station building, has provided services to the local community since 1977 and has reached out to other faith groups in the area to invite them in for Saturday's walk-in clinic.
A number of attendees of local churches and synagogues came for their vaccine, thanks to the Chairman of Trustees of the Mosque sharing information about the clinic through the Faiths Together in Lambeth network.
Councillor Jack Hopkins, the Leader of Lambeth Council, said: "Covid-19 has caused real pain and hardship in our borough. The virus has impacted communities throughout Lambeth and we know that this has exacerbated existing inequalities.
"The Covid-19 vaccine is a genuine ray of hope in these dark times. Grassroots initiatives like this will help to build confidence, reduce vaccine hesitancy and help us as a community to recover.
"The NHS is working flat-out to deliver the largest vaccination programme in our history, so I would encourage people to take up the opportunity to have the vaccine when offered."
For more information on groups that are eligible to be vaccinated at this clinic please visit www.streathamgp.co.uk/covid-slic
To find out more about the COVID-19 vaccination programme in Lambeth and south east London, please visit www.selondonccg.nhs.uk