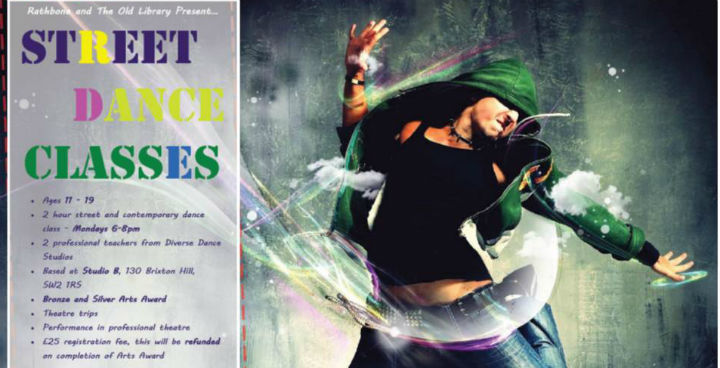 The classes will teach you how to dance street and contemporary styles, but you'll also get a chance to learn about other kinds of dance from a range of guest teachers.
The course will also help you get out and enjoy cultural activities at famous venues like the Southbank Centre and Saddlers Wells – for free. (Your ticket will be covered by clothing retailer, The White Stuff, who is funding the project.) Decide what you'd like to see, make your pitch and the class will vote to decide where you'll all go.
Build your confidence and get ready for further education or employment by gaining a national qualification while you develop your skills in all kinds of areas like teaching and leadership. You'll get a chance to show what you've got by leading a warm-up session in the classroom. Researching your arts hero or heroine will help inspire you to follow your dreams. You'll also work with your adviser to create your very own Arts Award portfolio in whatever format you choose. This might be a folder, sketchbook, video diary or a website – it's up to you.
You'll get to perform for audiences too! Dates in the diary for this year include a performance at the Lost Theatre in Vauxhall as well as at the Lambeth Country Show in July.
Your adviser will even help you find out about and get ready for auditions, so if you're 11 – 19 years-old, and can get to the class every Monday evening during term time, call Andrea Gerrett on 020 8766 9280 or email her to find out more.
A £25 registration fee applies, but this will be refunded on completion of the course.