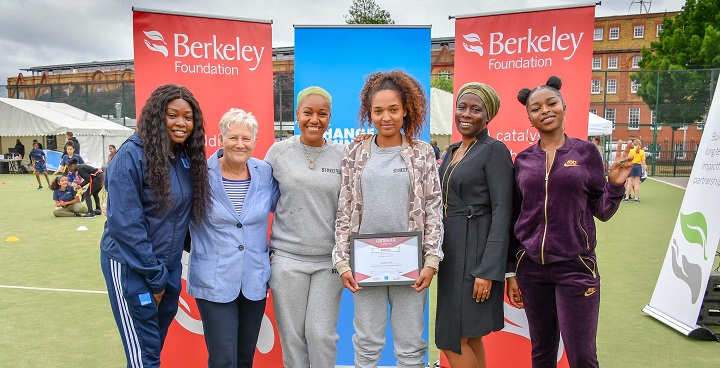 Young Londoners who have benefited from the Street Elite sport and mentoring programme graduated at a sports festival in Lambeth on 14 June. Festivals in Southwark and Tower Hamlets also take place this summer.
Extra struggles
London rapper Nadia Rose praised Street Elite for giving marginalised young women a chance to find their voice. "It's great to see that young women can find their confidence and be themselves. There are extra social struggles for women before they even look for work, so support like this is very important."
Word from the Cabinet
Cllr Jennifer Brathwaite, Deputy Leader of Lambeth Council, said: "Street Elite is a fantastic initiative, tackling a real issue and delivering positive results. Young women face so many challenges in getting into work or training and we need to help those most vulnerable, give them the confidence and the skills to find a career path and excel. It's great to see so many positive stories. These young people can be an inspiration."
Business guide
The Street Elite festivals follow the launch in April of a guide (produced by registered charity the Berkeley Foundation with input from businesses like M&S and BAE Systems) designed to help employers bring talented, marginalised young people into work.
Open up barriers to work
Sally Dickinson, Head of the Berkeley Foundation, said: "Young women are more likely to find themselves out of work or in low paid jobs than young men, even though on average they do better in school. This has a massive impact – and could cost the economy £28 billion over the next ten years. We're calling on employers to do more to open up opportunities to young people facing barriers to work."
---
For more information
Over 1.25 million young women in the UK are classified as 'economically inactive' in the latest Labour Force Survey. In London, the problem is particularly acute – 9.5% of women aged 16 to 24 aren't in education, employment or training.
Street Elite involves nine months' coaching and mentoring for 18-25s (often on the edge of gangs and criminality), helping them gain confidence, qualifications and self-esteem. Since 2012, 74% of over 350 graduates have gone into education, training or employment.
For more about the Berkely Foundation see their information pages. This includes a short film about Street Elite