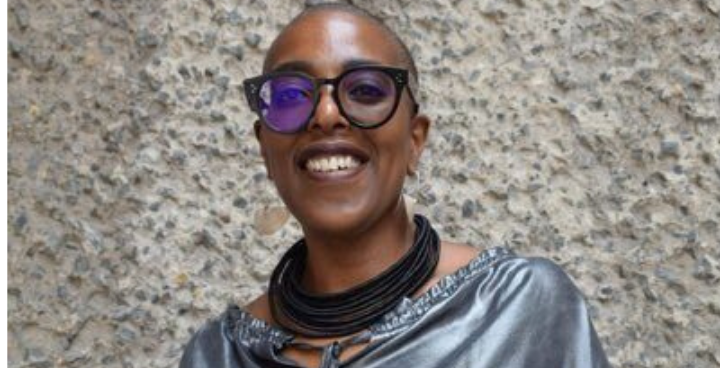 Under the initiative, called 'Stride', Lambeth is working with Lewisham, Southwark and Wandsworth Councils to encourage and develop opportunities in areas of work that are both well paid and expected to expand over the coming years.
It includes a focus on championing creative and tech talent from underrepresented backgrounds.
Cllr Jacqui Dyer, Lambeth's Deputy Leader and lead for Jobs, Skills & Community Safety, said: "Our young people are bright, ambitious and creative. As a council at the heart of London we know there are opportunities in our economy, and we want to make sure our young people are able to take them.
"Stride taps into those goals and objectives in practical ways, and here's a new and wide range of activities, support and networking opportunities on offer. I'd really encourage young people in Lambeth to get involved and see what most appeals to them the most."
The new Stride: Barrier Breakers is a series of knowledge exchange events hosted by Stride that will help attendees establish connections, share key learnings and promote development opportunities to nurture creativity and innovation – for creatives, startups and growing enterprises.
The first Talent Scout virtual event on Wednesday, May 19 will see insights shared by speakers that will include Iconic Steps, Capital Enterprise, ERIC and School of Communication Arts. There will also be panel discussions, insightful round tables, keynote speeches and hands-on workshops covering topics for all attendees, including:
Dispatches from the Old Boys Network: Host Victoria Ijeh from Iconic Steps leads a lively discussion with panellists Marc Lewis from School of Communication Arts, Nisha Kurian from We Made That and Oliver Benjamin from A New Direction about increasing diversity in traditionally white male dominated sectors.
How it Started… How it's Going: Stride Partnership Network member and entrepreneur Chijioke Anosike (Mental Savage Book Club) leads a fireside chat with panellists Elizabeth Belge and Judith Omoregie from efitter, showcasing progress and success stories from across the Stride programme, as well as a look forward to the exciting developments in the pipeline.
Dear Employers, traditional recruitment methods are no longer working: Host Mae Yip from the ERIC App will lead a panel of three young creatives Samaksh Kalra from ERIC, content creator Paige Bernard and actress Laura Njoku as they share their career ambitions, experiences applying for jobs, challenges they have faced, and what the future of recruitment should look like.
Diversity in tech: what next? Emma Obanye from Capital Enterprise hosts a panel discussion with entrepreneurs who have taken part in the Stride programme on their experiences, what the next chapter of the diversity in tech movement looks like and the opportunities and challenges that exist for underserved entrepreneurs.
The event will take place on Swapcard, an online event platform that connects attendees in real-time and is for over-18s. Attendance is free, and to register for May 19 visit Eventbrite.