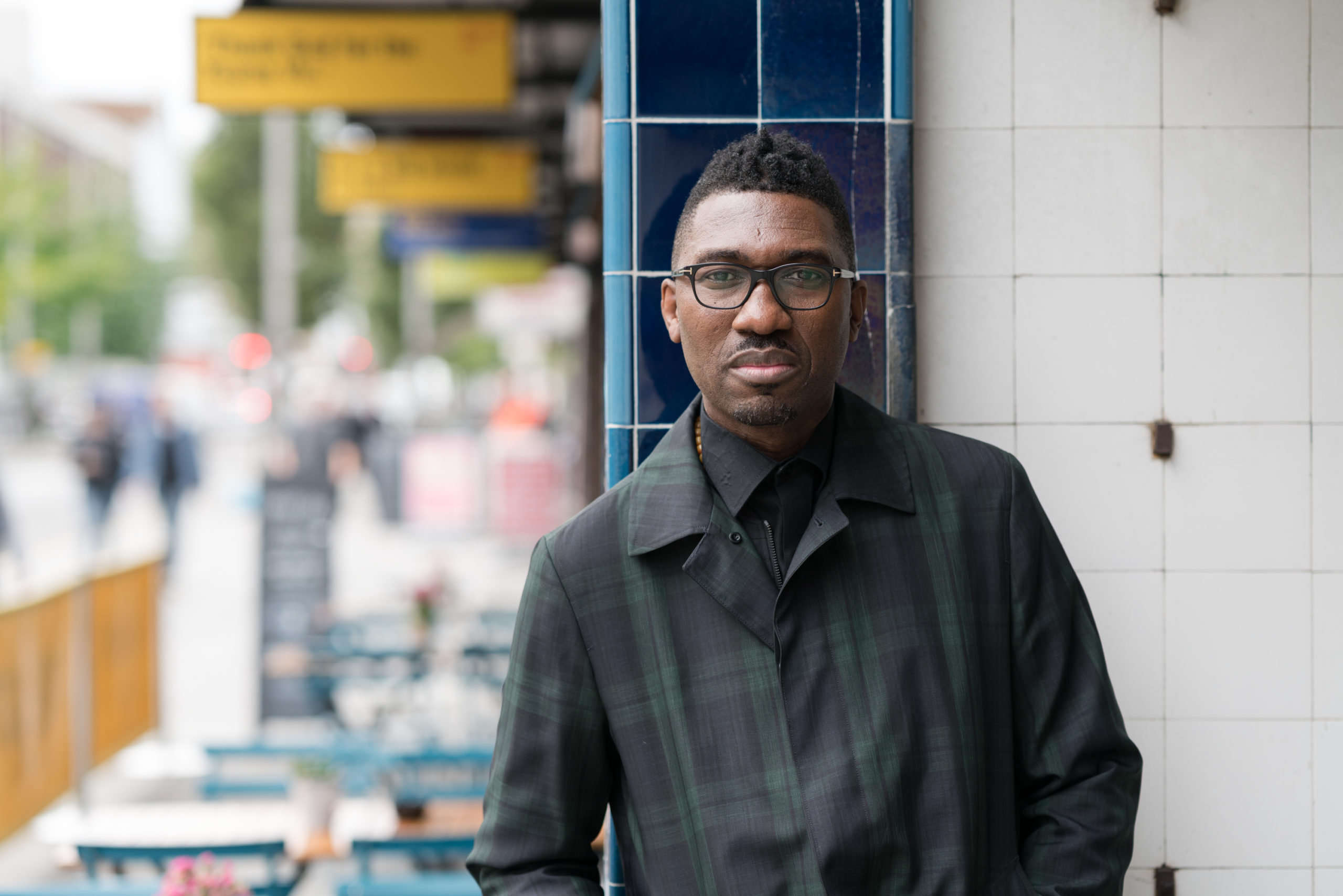 Picture: Kwame Kwei-Armah © Leon Puplett
The council is committed to supporting the Lambeth's world class cultural sector, and in choosing grant recipients looked for at risk organisations with a track record of providing opportunity to residents experiencing inequality.
Victoria Ijeh the founder of Iconic Steps, Kwame Kwei-Armah the Artistic Director of The Young Vic, alongside Matthew Warchus and Kate Varah from The Old Vic have welcomed the news.
Word from the Cabinet
Cllr Matthew Bennett, Lambeth's Cabinet Member for Planning, Investment & New Homes, said: "This funding represents an important investment in our social, creative and community sectors. They play a critical role in Lambeth's thriving local economy, support thousands of jobs and are an important part in what makes our town centres, and Lambeth as a whole, so vibrant.
"In awarding these grants to at risk cultural groups we have worked to ensure the that the benefits are felt across our diverse communities.
"Our local grants support the wider investment the Government announced earlier this week. We welcome this funding, and will continue to lobby the Government on behalf the sectors in our local economy that are most risk as a result of the Covid-19 pandemic."
Collectively the not-for-profit arts and culture organisations to be awarded funding employ 487 full time staff and commission 3,708 artists, freelancers or other arts and creative businesses. Successful organisations are located across the borough, from Waterloo to Streatham.
Vital outreach work
Mr Kwei-Armah said: "The Young Vic is delighted to have been awarded a grant by the Lambeth Arts and Culture at Risk Fund. These funds will be put directly towards ensuring our outreach team continues their vital work in the borough.
"For almost 50 years the Young Vic has been welcoming the people of Lambeth into our building to create and participate in theatre and, thanks to this grant funding alongside rent relief from the Council, we are confident of remaining a crucial resource for our neighbourhood as we come out of this crisis."
Training for young people 
Ms Ijeh (pictured), whose training and production company Iconic Steps work with young people in need of extra bit of help, said: "It is great that Lambeth Council understands the value that art and culture play in society and through this grant we will be able to continue providing support to over 200 young people inspiring them to be part of the creative industries."
Time of need
Ms Varah, The Old Vic Executive Director and Mr Warchus, its artistic director, said: "We are thrilled and deeply grateful to be a recipient of much-needed emergency funding from Lambeth Council at a time when our theatre is closed and we are unable to generate income.
"The Old Vic has been a vital part of the local community for over 200 years and we look forward to continuing to work within Lambeth to support of local residents, particularly those disproportionately affected by the Covid crisis.'
Hardship fund
The awards are part of the Lambeth Council Local Economy Hardship Fund, providing £4.2m in grant support to over 370 organisations, including independent hospitality businesses such as restaurants, pubs, cafes, clubs and music venues. The Royal Vauxhall Tavern in Vauxhall, Hootananny in Brixton and the Market House in Brixton have all received support through the fund.