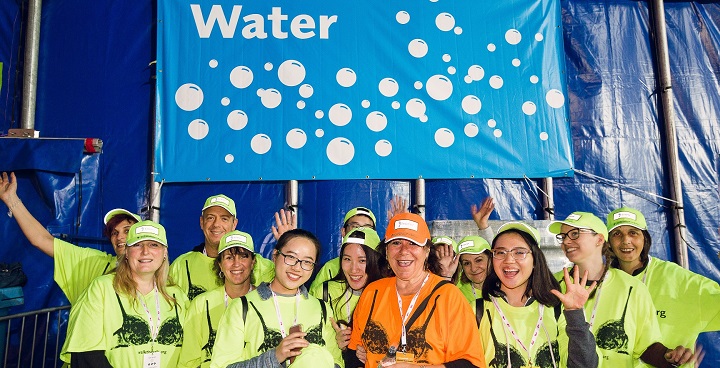 When, where, and what is The MoonWalk?
The UK's original and best night time Marathon is back for the 21st year! Organised by grant-making breast cancer charity Walk the Walk, The MoonWalk London takes place on Saturday 12th and Sunday 13th May. The route starts and finishes in Lambeth (Clapham Common) and Walk the Walk wants wonderful volunteers to support the brilliant walkers taking part in this challenge. 15,000 women and men wearing brightly decorated bras will walk through the streets of the capital at midnight, raising money and awareness for breast cancer.
What you can volunteer to do
From marshalling and helping in the baggage tent, to handing out water or being part of the cheer squad on the route – there is a role for everyone! Whether you've got a few hours to spare, or you are able to help throughout the night, every second makes a huge difference to the success of the event. No experience is required – you just need good people skills and the flexibility to work as part of a team.
Why you should volunteer
Volunteering at The MoonWalk London is a fantastic way to meet new people and help raise millions of pounds in one night. Kate Meacock, from Clapham, volunteers at The MoonWalk London every year. She said: "I always put the all-night shift down and then wait with anticipation for my duties. It really is the best night! It is difficult to describe the sight of thousands of women and men in high spirits setting off around London… it is fantastic – a lot of pink feathers, sequins and decorated bras! I have made some very special friends over the years who I love spending the night with, and it is wonderful to support the walkers."
How to volunteer
Walk the Walk is looking for 2,000 volunteers to help The MoonWalk London run smoothly. Help make this year's event a success. Log on to Walk the Walk's volunteering page.
Registration closes at 23.59pm on Friday 11 May 2018.
---
For more information