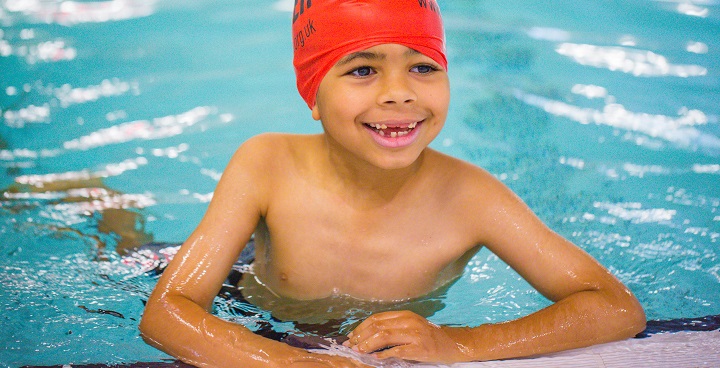 Monday 14 September sees swimming lessons restart in Lambeth following a five-month hiatus due to the Coronavirus pandemic.
Lessons across Lambeth
 Better, the charitable social enterprise that operates leisure facilities on behalf of Lambeth council will be implementing a phased relaunch of its Better Swim School programme at Brixton Recreation Centre, Clapham Leisure Centre, West Norwood Health and Leisure Centre, and Streatham Ice and Leisure Centre. Initially the programme will focus on junior swimming lessons for children aged between 5-16yrs, before rolling out to younger children and adults later in the year.
Getting "pool ready"
Covid-secure measures have been put in place for pupils, parents and swimming teachers. This will include asking pupils to arrive at their lesson "pool ready" to minimise time spent in changing rooms, staggered arrival times and a one-way system to and from classes. Social distancing will be encouraged throughout the building, for teachers, pupils and any parent spectators – who will also be asked to wear facemasks while observing lessons.
Stay safe and swim
Lesson plans have been adapted to ensure social distancing between staff and pupils is maintained, games and activities involving close or actual contact will be avoided and all equipment will be cleaned before and after use. In addition, all our swimming teachers have received additional training around the new Covid-Secure protocols.
Safer, better and stronger
Emma Lewis, National Swimming Development Manager at Better said: "We are delighted to be able to take the first steps towards bringing swimming lessons back into our pools. We've been working hard to ensure that we are safer, better and stronger than ever, so that our swimming lessons will be enjoyable and stress free.
"Swimming is a crucial life skill so it's really important to get our learner swimmers back in the water now, in order to help them continue on their journey towards becoming safe and confident in the water. The feedback we've received following out test events has been extremely positive and we're looking forward to welcoming back our pupils and their parents & guardians in the coming days.
"In normal times, Better provides over 18,000 swimming lessons each week across the UK, yet since the beginning of lockdown had been unable to provide any until now."
More information
For more details see Better's information pages