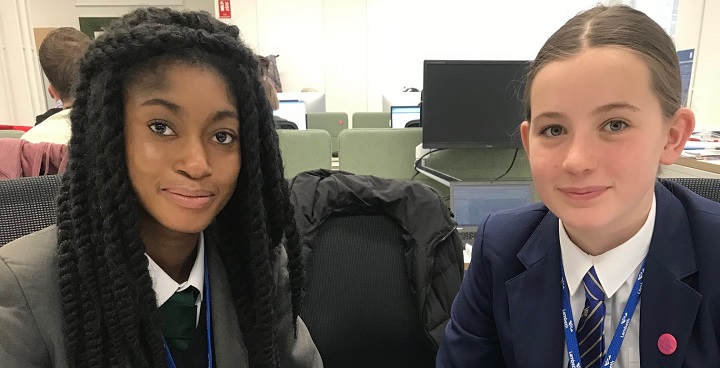 Year 10 pupils from Lambeth schools today joined Lambeth council for the Takeover Challenge which puts young people into real life decision-making jobs.
Job shadowing
The students were able to shadow different council staff and councillors, including the Head of Communications to learn about how the council engages with residents.
Behind the scenes
The day began with a motivational welcome from Cllr Chris Wellbelove, Mayor of Lambeth. The students learnt about the role of the council, before going on to experience and gain a 'behind the scenes' perspective. After the takeover introduction pupils joined their mentors to shadow their roles as head of departments. Some joined Cabinet councillors, others joined the education, housing and social care teams.
Co-leader for a day
One student had the privilege of being Co-Leader of the whole council when he joined Cllr Lib Peck for the day.
Brilliant insight
There were two Co-Heads of Communications as part of this year's Takeover Challenge at Lambeth – Olivia Boyle, 14 (right), and 15-year-old Emmanuella Kwayie (left). Olivia said "It was a brilliant opportunity to have an insight into how the council communicates with Lambeth's residents." Emmanuella said: "I am interested in becoming a council press officer so it was a good opportunity to find out more, and see what the council is doing."
Debating society
The day saw 35 pupils take part in the challenge which is organised nationally by the Children's Commissioner. The afternoon featured a debate involving all the pupils about how we best keep young people safe in Lambeth.
Word from the Leader
Cllr Peck said: "I was really pleased to take part in the Challenge, and I was impressed by the enthusiasm and initiative shown by the pupils who joined us. If these bright young people are representative of their generation our future of Lambeth is in very safe hands."