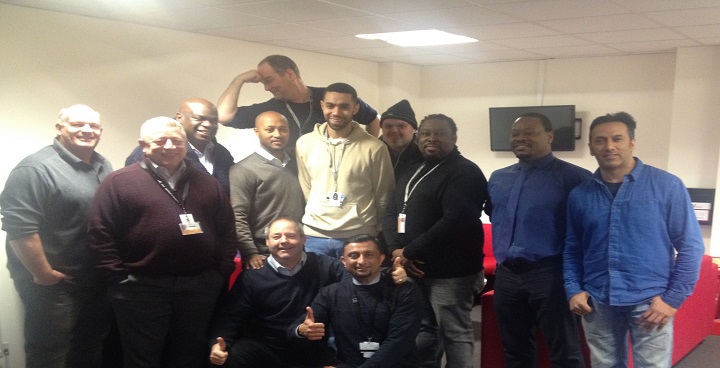 Lambeth's Capital Works technical team are walking up a mountain in Wales. They would love it if people would sponsor them to help raise funds for the chosen charity, Prostate Cancer.
The high ground
30 members of the team will take the Llanberis route. At 9 miles round and 3.5 thousand feet to the summit, it's the longest of the official Snowdonia trails.
They'll set off from London to Wales on Friday 19th May 2017. On the Saturday morning, fuelled by a traditional breakfast fry-up, it's an uphill challenge. Well, at least half of it is uphill. Did you know Sir Edmund Hillary trained on Snowdon before conquering Mount Everest?
The big idea
Project Manager Mike Axtell has completed the route before: "The idea came when Head of Programme Delivery Jacqui Alexander and Maintenance Team Manager Graham Statham were waiting to start a meeting. Someone complained of being out of breath from running upstairs to get there on time. I mentioned Llanberis and everyone agreed it was a perfect combination of teambuilding and fitness challenge. Jacqui and Graham are both up for the challenge. We then decided to set up a 'Just Giving' page, hoping to raise £1000 for an important cause, Prostate Cancer.
"Among 30 people, two of us have been touched personally by this illness, and that's probably the tip of the iceberg given so many men don't get their health checked regularly."
Who's who?
The Technical Services team are responsible for ensuring the safety of all heating, water, electrical, and lift systems in the boroughs housing stock. They manage all servicing, repairs and improvements to these services together with managing their renewal ensuring that Lambeth's estates and streets are full of warm, dry and safe homes
M&E Contractors Mitie will support them by offering transport to Snowdonia. Other M&E contractors OCO and T Brown are part of the fundraising.
Training days
"Everyone's training in different ways", says Mike. "Some of us are practising how to survive a weekend without our wives. Graham and maybe some others have started going for long walks. At least two of the team are giving up smoking. And some are just in training for how to clear the plate of a mountain of food in a proper fry-up."
A good cause