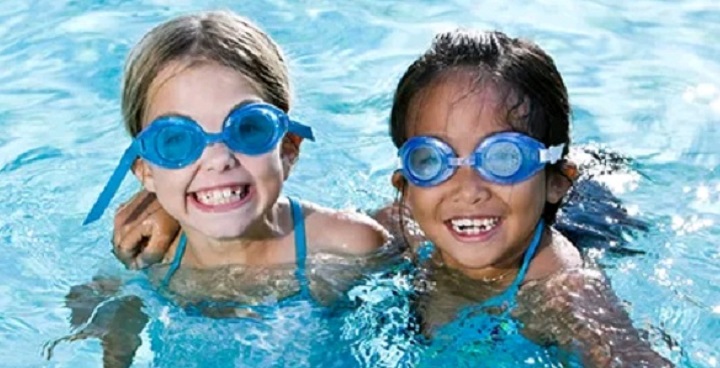 Swimming, diving, gymnastics, ice skating, holiday club,  junior gym sessions –  something new for young people to do in Lambeth's leisure centres every day this summer Monday 26 July – Friday 27 August.
Swim For All
'Swim for All' sessions are perfect to build your confidence, work on strokes, float away stress, or enjoy a casual swim with family and friends. Suitable for all ages and fitness levels, in Teaching Pools and Main pools across Lambeth. Book  casual tickets or download our BETTER app on your smartphone.
Swim School Crash Courses
Suitable for children 4 years and over – essential swimming skills, learn to be safe in and around water. Basic techniques for all 4 strokes for beginners and improvers. Book online.
Tom Daly Diving Academy, Clapham
Impress your friends by learning to dive at the Tom Daley Diving Academy. Children as young as 5 can learn to dive if they can swim happily in deep water. Book online
Inflatable fun sessions Brixton Recreation Centre
Back this summer. Swim Safely rules apply. Book here
Inclusive Sunday Stay and Play Sessions Clapham
'Inclusive Swim & Play' with up to 12 adults and children with disabilities or special needs per teacher-led session. For more information
Gymnastics Crash Courses Clapham and Brixton
Gymnastics courses for all ages and abilities to develop children's life skills. Book online.
Junior Gym
Level Two Qualified Fitness instructors give 11-15 year olds a tailored programme to meet individual goals, including learning cardiovascular and core strength equipment. Book online or with our BETTER app
Ice Skating – Streatham Ice and Leisure Centre
Superstar on ice or just finding your feet?  Sessions for you and the family. Skates, penguins and snowmen skating aids all available to hire.  Under 8s MUST be accompanied by a skating adult. Book casual tickets or on the BETTER app.
Soft Play Streatham and Brixton 
Children must be supervised 1 to 1 by parents at all times. Socks must be worn at all times. Book through our casual tickets section at the bottom of our bookings page online casual tickets   or via the BETTER app.
Holiday Club Streatham and Brixton
Fun packed multi activity holiday camp for 5-12 year olds! Holiday Clubs offer high quality care with an emphasis on FUN. We aim to do more than just keep the children occupied, providing a wide range of activities that truly offer something for everyone! Children over the age of 8 also have the option of swimming. Book here
You can book badminton and tennis courts and football pitches for all the family. Find out more