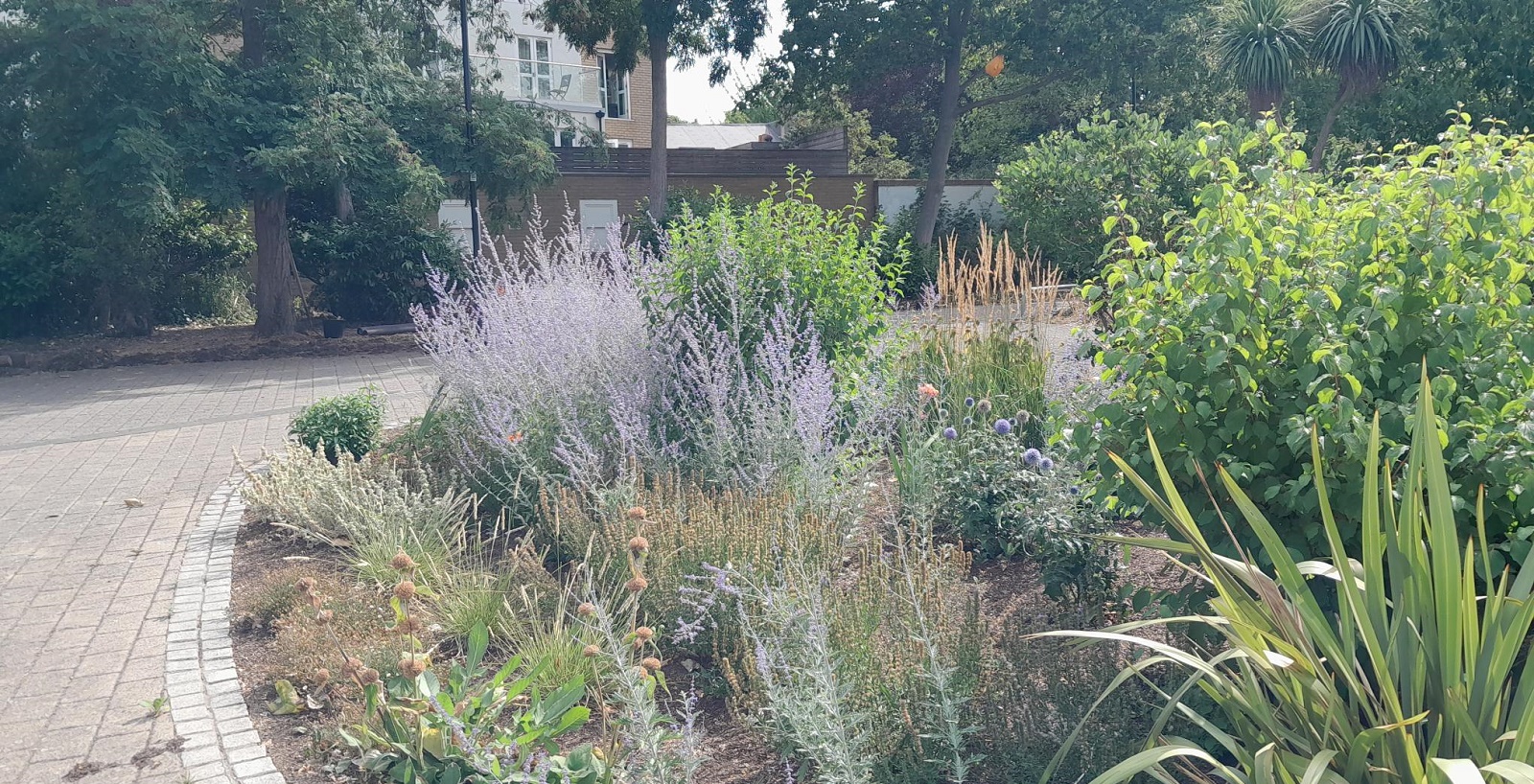 Green Flag is the international quality mark for parks and green spaces – and today Lambeth celebrates first-time awards for three more green spaces. Larkhall Park, Ufford Street Gardens and Wyck Gardens bring our total of officially-recognised great open spaces up from last year's 19 to 22.
Winning flags in Lambeth
Starting with just one Green Flag in 2007, we've raised winner's flags in more and more sites for each of the last 15 years – with Milkwood Community Park successful every time. Returning winners for 2022 include Archbishop's Park, Clapham Common, Myatt's Fields, Palace Road Nature Gardens, West Norwood Cemetery and Vauxhall Pleasure Gardens.  But It's not just parks – Brockwell Park Community Greenhouses and the Friends of Windmill Gardens again earn Green Flag Community Awards in recognition of all their communities do. Brockwell and Kennington Parks are among over 100 historically important spaces earning 2022 Green Heritage Awards.
Word from the Leader
Cllr Claire Holland, Leader of Lambeth Council, said: "Lambeth's parks and green spaces are some of the things that Lambeth residents love most about our borough – and I'm very proud that the work we do to keep them great has been recognised with a record number of Green Flags. From the first Green Flag in 2007 to the 22 we now have today, each year we have raised more flags in more sites which is testament to the amazing work of Lambeth staff, volunteers, friends of park groups and residents for their care and stewardship of our parks and green spaces."
"The covid pandemic and the ongoing impacts of climate change have shown us more than ever how vital these spaces are, particularly to families without gardens or outside space. That's why investing in our parks to make them even better is a key priority for our administration – and I'm pleased to see that work alongside the community recognised in this record number of Green Flags."
Annual standards
Keep Britain Tidy's Accreditation Manager Paul Todd said: "I would like to
congratulate everyone involved in making three more Lambeth sites worthy of Green Flag Awards". Like all Green Flag winners, Larkhall Park, Ufford Street Gardens and Wyck Gardens parks now have to keep their standards high to renew their Award status each year.
Word from the Cabinet
Councillor Rezina Chowdhury, Cabinet Member for Sustainable Lambeth and Clean Air, said: "We have all seen the vital role our parks and green spaces played as a place to relax, exercise and meet friends and family safely. The news that three more Lambeth parks are now Green Flag Award winners is testament to the hard work and dedication of the Council team – and all the community volunteers – that make so many of our green spaces, great places."
More information
The Green Flag Award scheme, managed by environmental charity Keep

Britain Tidy under licence from the Department for Levelling Up, Housing and Communities, recognises and rewards well-managed parks and green spaces, setting the benchmark standard for the management of green spaces across the United Kingdom and around the world.

Any green space freely accessible to the public is eligible to enter for a Green Flag Award. A Green Flag Community Award recognises quality sites managed by voluntary and community groups. Green Heritage Site Accreditation is judged on the treatment of the site's historic features and the standard of conservation.
A full list of the UK's Green Flag Award-winning parks and green spaces is here.