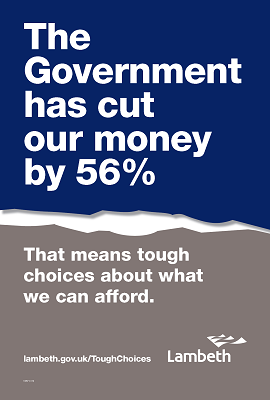 Since 2011, the Council has identified £182m of savings – including more than £40m this year – and a further £55m needs to be found by 2019/20.
This is the biggest financial challenge Lambeth has ever faced, and it comes at a time of unprecedented demand for our services.
Most of our money goes on our most vulnerable residents through things like Adult Social Care and Children's Services. They remain our priority.
That means other services are feeling the strain and we need to make more tough choices about what we can afford.
It is a challenge for all of us; that includes the Council and everyone who lives, works or goes to school in this borough.
But if we all do our bit, we can keep Lambeth great.
Find out more
Press release 29/01/2015 – Lambeth releases 2016/17 budget figures