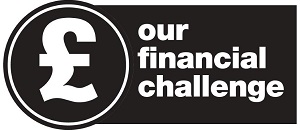 Why are you putting up council tax?
Council Tax makes up one-third of our income and the Government has limited any rise to 1.99%. In the recent spending review, it included the option of introducing an additional 2% precept to help fund adult social care.
The Council froze council tax for 6 years, keeping bills low for residents in difficult times but the scale of the financial challenge means that we cannot avoid taking the opportunity to raise money that can protect front-line services. The Adult Social Care precept raises just £2 million to cover a social care funding gap of approximately £20 million.
Residents will see an increase of £1.55 a month for a Band D property – 65% will pay this amount or less. We will continue to have at least the 8th lowest Council Tax out of the 32 London boroughs and we continue to have one of the most generous Council Tax Support Schemes in London
Why 1.99%?
1.99% is the maximum we are allowed by Government to raise council tax, without having to hold a costly referendum.  Also, with the Government's 2% precept in place this year, we don't think it would be fair to raise Council Tax by any more than 1.99%, which will work out as an extra 36p per week for a Band D Council Tax payer.
Why doesn't the council just use its reserves instead of making cuts?
Dipping into our financial reserves to help cope with the pressures we are under is not sustainable in delivering a budget.  Reserves, like your savings, can only be spent once, so eating up our reserves simply puts off the tough choices for another year when the financial situation is likely to be even worse.  Also, in Lambeth we have the second lowest level of reserves in inner London; using them all up to pay for a tiny proportion of the cuts we have to make would be putting at risk our ability to meet any unforeseen emergency in future.
 Can't councils just refuse to implement cuts and set an illegal budget?
The ramifications of not setting a legal budget are hugely damaging to the people of Lambeth – unelected civil servants appointed by central government, would be drafted in to implement cuts to services with a lot less regard for local people and understanding of our borough.  We are not willing to let that happen, and while we will continue to make the case to government that these cuts to our funding are unfair and damaging to society, it is our responsibility to set a balanced budget in order to protect our residents from further damage.
Why don't you cut the number of managers and the back-office rather front-line services?
Since 2010 when we've been forced to make significant cuts due to the withdrawal of government funding, our approach has been on protecting front-line services as much as possible. We've cut the number of council buildings, shared services with other councils and renegotiated our major contracts to achieve savings from efficiencies rather than service cuts.
This process becomes even harder each year as we continually have to make significant reductions. Nevertheless, our 2016/17 budget takes the majority of our savings from back-office reductions and efficiencies. £20m will be saved over two years through voluntary redundancies, organisational redesign and other corporate items that don't affect the frontline. Our restructure will also significantly reduce even further the number of senior managers and the layers of management in the organisation.
Why aren't you cutting more back office things like communications?
We've cut our communications budget by 80% since 2006, reducing the number of staff from 60 to a core of 14 and brought down the budget from £6m to £1.3m.  Further reductions are likely through the organisation's restructure, but the fewer skilled communications staff we have, the more difficult it becomes to engage properly with our residents.
How much did it cost to put posters up about the budget message?
The posters were designed by our in-house communications team and displayed on 34 different advertising spaces across the borough owned by the council.  The total printing cost for the posters was £744.94.  This is a very cost-effective way for us to communicate with our residents.
How are you cutting staff?
We have 1000 fewer staff now than we did in 2010.  Those posts have been lost through restructures, a reduction in agency staff and natural wastage.  This year we expect to lose between 300 and 500 more employees through a Voluntary Redundancy Scheme and organisational restructure, this should save us around £20m in total.
After the cuts, will the council's workforce still be representative of the borough?
Despite losing almost 1,000 staff since 2010, the Council's workforce remains 59% BME and 41% white, as it was in April 2010.  While the equalities impact of the voluntary redundancy scheme is, naturally, dependent on individual decisions to take up the offer, we will take all necessary steps to ensure we meet our equalities obligations.  All Budget decisions will go through a full equalities impact assessment.
Can you crackdown on those people who aren't paying council tax?
Our Council tax collection rate has increased from 94.5% to 95% in the last year and we have avoided potential losses of £3.6m by cracking down on fraud.  More can be done and we will continue this work to boost collection rates and protect the council's money.
Will developers get an easy ride because Lambeth needs their money?
No, quite the opposite.  With our budget under such severe pressure, we need to drive a really hard bargain with developers to get the best possible deal for residents – something we have a good track record of.  We need to generate more money to be able to provide the services our residents depend on and we can do this through Section 106 and Community Infrastructure Levy negotiations with developers.  We will always do what is best for the borough of Lambeth and its residents.  Since 2010, we have raised over £25m from developers.  By 2020, a further £38m is expected from started developments, which could top £90m from another 100 schemes with planning permission.
Find out more
Press release 29/01/2015 – Lambeth releases 2016/17 budget figures