Demand on services is going up
For example, Lambeth's population is growing from 300,000 now to a predicted 360,000 in ten years' time
The cost of housing people in temporary accommodation has soared;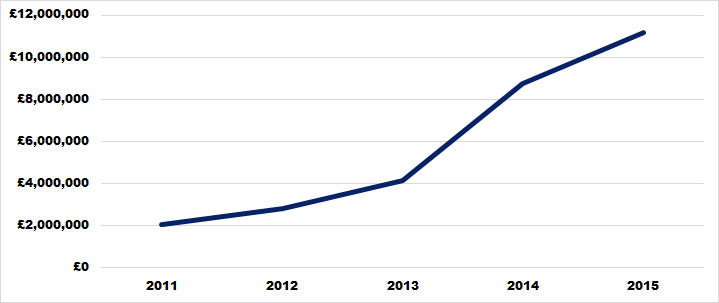 Where do we get our money from?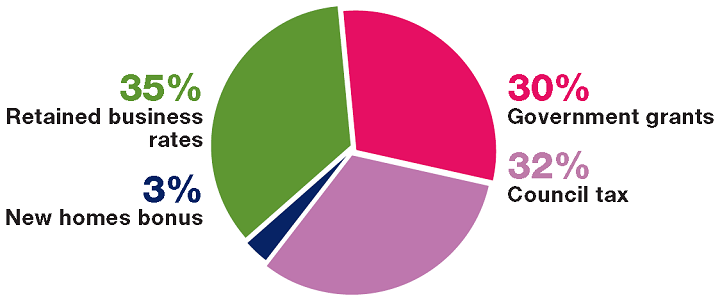 What does this mean for my Council Tax?
The government has earmarked a 2% addition to help us pay for social care
This is on top of a 1.99% increase we need to apply to help us deliver services
This total increase works out at around 36p a week for a Band D property and overall, would raise nearly £4m per year
What do we currently spend our money on?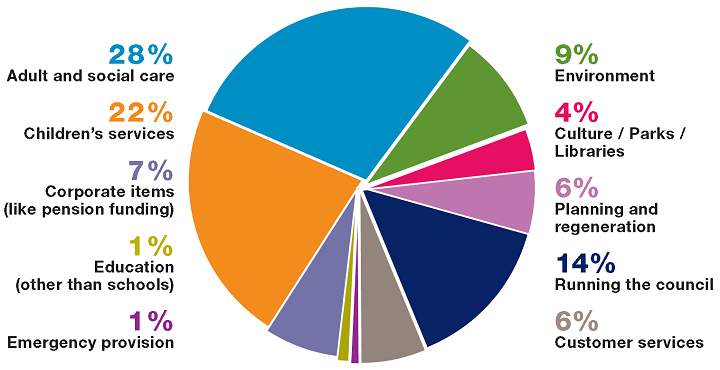 What is the council doing?
£43m being saved in 2016/17
More than 1,000 fewer staff, with hundreds more to leave over the next two years, saving more than £20m
14 buildings down to two, saving £4.5m per year
More money from growth and development, which has brought in £25m since 2010 and could bring in more than £90m over the next five years
Some examples of budget savings being made this year;
Income generation (£900k): We know by looking at fees and charges for certain services we can increase our income and help us to prevent more difficult cuts in other services.
Cemeteries & Crematorium (£250k): remodelling to deliver a better service and generate more revenue.
Parking (£500k): an increase in income, reflecting increased collection in the service in previous years.
Children's Social Care (£350k): Providing certain care roles directly rather than purchasing externally can save money without affecting frontline social care work.
Youth Offending Service (£500k): An underspend in the team means an agreed improvement plan can still be implemented while saving money.
Education and learning support (£300k): Working more closely with schools to deliver staff savings in school inclusion, admissions and other administrative roles can save money without impacting on the service.
Adult social care (£3.4m): A different approach to social care, offering a more personalised and less centralised service can save money while delivering more effective support. As highlighted in this Guardian article.
Supporting People (£350k): Working with partners such as St Mungo's Broadway, Thames Reach and North Supported Housing Patch we can make efficiency savings with no impact on number of beds.
Public Health (£2.7m): Reductions in our designated public health budget means that services like sexual health and HIV care and support will see reductions. However we are promoting online services such as Do It London, home sampling and more mainstream services that service users prefer. We are confident we will maintain our innovative work in this area.
Find out more
Press release 29/01/2015 – Lambeth releases 2016/17 budget figures