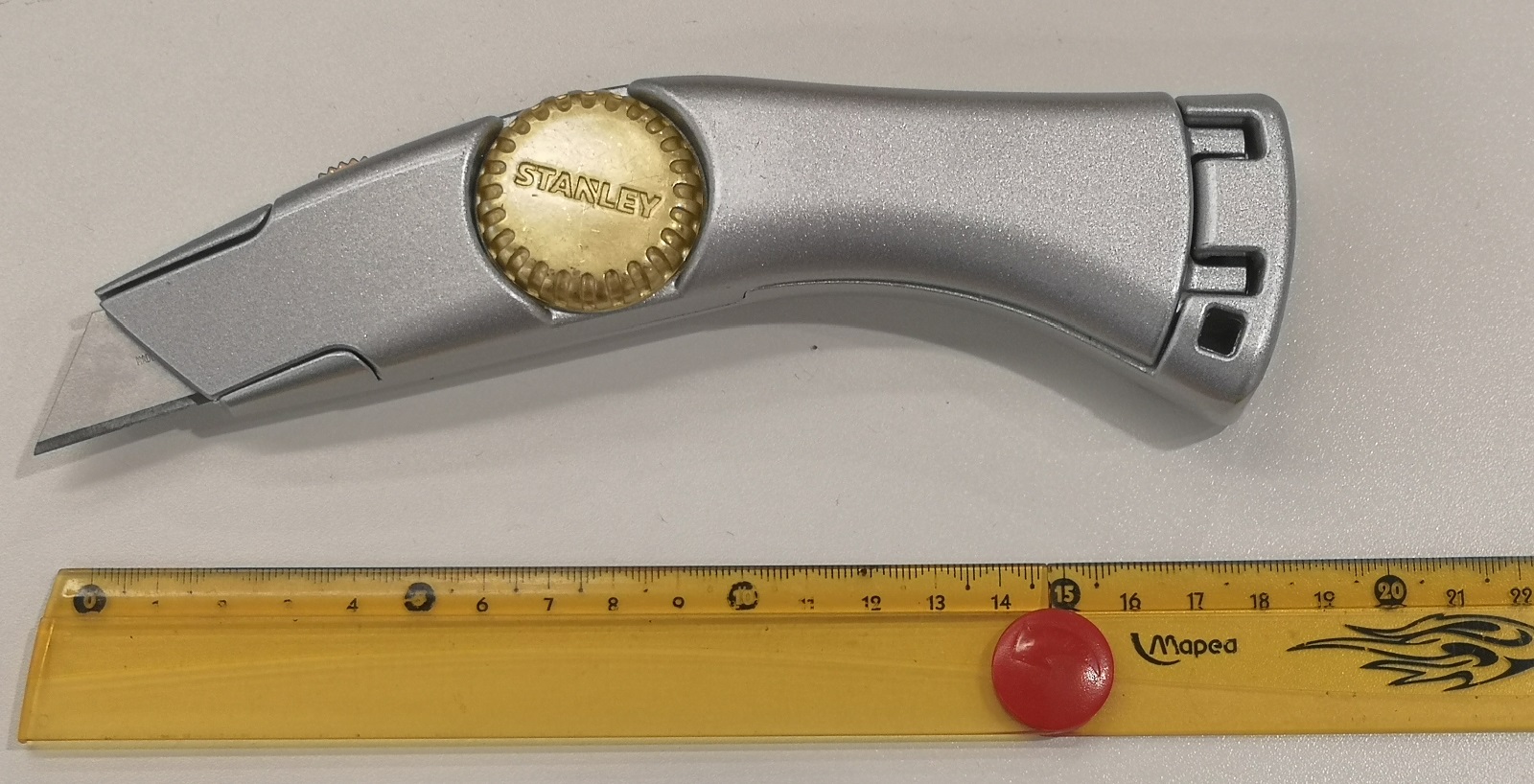 Trading Standards no-nonsense purge on illegal sales of alcohol and knives results in yet more Lambeth businesses held to account.
Selling to under-18s
Following a £50,000 fine to Speedy Asset Services Ltd for selling a knife to a 15-year-old, Trading Standards once again found themselves in court with cases against businesses in the borough who have sold knives or alcohol to under 18s.
Three cases
Over a week, three cases resulted in total fines and costs of £25,324.50 to the businesses. All three cases relate to planned operations by the Trading Standards team where young volunteers test a business's ability to prevent underage sales.
The biggest penalty was to plumbers merchant MP Moran & Sons Ltd (Kennington Park Rd) who sold a knife to a girl who had just turned 16. The company pleaded not guilty, claiming to have exercised all due diligence. The court found them guilty, fined them £10,000 and ordered them to pay a victim surcharge of £170 and costs of £4,735. The actual seller, Mr Raymond Narito, pleaded guilty, was fined £420 and ordered to pay victim surcharge of £42.
Tucker French Ltd, (Clapham Road, Stockwell), also a plumbers merchant, found themselves before District Judge Ezzat at Camberwell Magistrates' Court. The business pled guilty to selling a knife to a 15-year old, was ordered to pay a fine of £5,000, the victim surcharge of £181 and prosecution costs of £949.
Camberwell Magistrates' Court heard that on 21 February 2019 at Seven to Seven (308 Clapham Road, Stockwell) Nigisti Beriha Kahsay sold a bottle of wine to a 14-year-old. Inspection revealed multiple failings, including selling certain types of alcohol in breach of the premises licence, and failing to have a designated premises supervisor for about two years. Abraham Gebremedhin pleaded guilty to five offences under the Licensing Act 2003. Both defendants were ordered to pay £750, a victim surcharge of £75 and costs of £1,008.75 each.
Zero tolerance
A council spokesperson said, "In Lambeth we recognise the clear link between alcohol and knives being sold to under 18-year olds with harm to young people, antisocial behaviour and crime. We work with businesses to prevent such sales. However, when when a business fails one of our test purchase operations, we will respond in the most robust means available.
Deterrent
"The fines and costs issued to these businesses send out a strong message and we hope they act as a meaningful deterrent – selling to under 18-year olds comes at huge cost".
Concerned about a business?
Lambeth relies on residents being its eyes and ears to help best focus our operations. If you are concerned a business is selling alcohol or knives to young people, you can email or callCitizens Advice consumer services on 03454 04 05 06. You can report the matter anonymously.