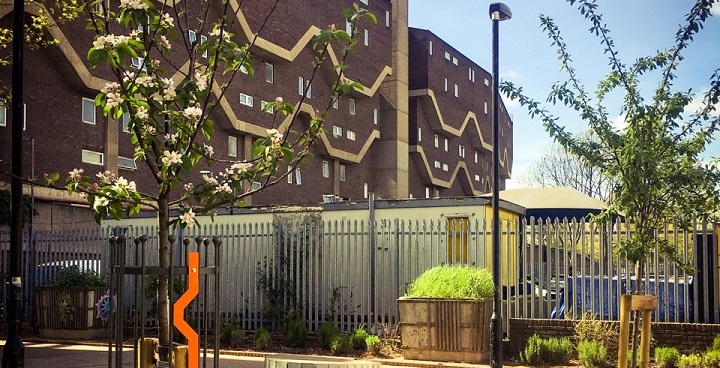 We are delighted to announce the grand re-opening of Southwyck Community Hall on Moreland Road as a major community resource in the heart of Brixton.
Millennium Community Services CIC will provide community-led training services including a Job Club, art sessions, IT skills and English as a Second Language (ESOL). A new community-led pilot scheme will host both accredited and unaccredited new training courses and workshops – not only for the residents of Southwyck Estate but for all the local community.
Training partner
Millennium are one the council's key third sector partners, and have improving the lives and prospects of Lambeth residents for some time – providing tutors for Workwise courses as well as IT courses for sheltered housing residents and IT/English as a second language at GLOWS in Tulse Hill.
Word from the Cabinet
Cllr Paul Gadsby, Cabinet Member for Housing, said: "It's really good news for Brixton that the reopened Southwyck Hall is to be given a new lease of life with expanded facilities for the community, including a training hub. This project demonstrates the council's commitment to supporting our thriving community."
Workshops and courses
Planned sessions include:
"Motivational speaking employability" courses sponsored by Breyer Group's "Place for change" initiative,
"Art in action" In partnership with Creative Dimension and Addicted To Muse
"Apprentice Awareness" Led by London South Bank University
"Job Club" sponsored by Lambeth Council
"Stay & Play" sponsored by LEAP
"IT & Website building" sponsored by Lambeth Council
"Oral Health" Led by Kings College
"ESOL"
"Fitness for all ages"
"Internet Radio" Sponsored by Amal Douglas
"Mathematics"
Millennium Community Services CIC plans to replicate the Southwyck Hall model for more people and places the near future.
More information
The launch event is open to all on 29 January 4 to 6.30pm, Southwyck Hall SW9 8UR.
For more about the courses and the launch day, email Gail Thompson <gailalisonthompson@yahoo.co.uk>
Southwyck Hall is still available for TRA for evening/weekend activities. Some Southwyck residents have joined the Hub Steering Group to connect with residents.