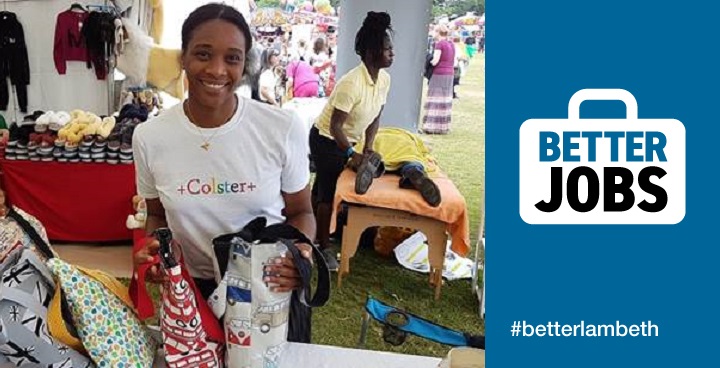 "In four-and-a-half years, Tree Shepherd have trained about 800 residents in starting businesses. We've supported about 350 to the point where they are really starting their own businesses: by selling to strangers – perhaps on a market stall – not just friends and family.
"Out of those, many are "fairly busy" to "very busy". Maybe making pickles to sell on the market every week or making clothes to order. We've identified about 80 of our entrepreneurs who could benefit from a dedicated 'makers' space'.
Outgrowing the home
"These are people whose business is outgrowing their home. They're cutting out patterns on the kitchen table. They've got to move five bridesmaids' dresses so their son can go to bed. The jewellery they make is filling up their living space. These are the kind of creative business that needs much more than just somewhere to plug in laptops. But they can't afford their own studio. They need intermediary space and that's what we plan to provide. A place to spread their wings
Designing Loughborough – LJ Works
"At the moment, we're finalising the design, with cutting tables and sewing machines. We're nearly ready to complete a business plan based on knowing the costs of the space – business rates and so on. That will also help to define how people use it – maybe like a timeshare or with a booking system."
Word from the Council
Cllr Matthew Bennett, Cabinet Member for Planning, Regeneration and jobs, said: "We are delighted to work with Tree Shepherd who have a proven track record on training individuals from communities across Lambeth to start their own businesses. LJ works will provide a shared, collaborative learning environment where entrepreneurial individuals come together, confidently set up a business, start trading and ultimately employ other people."
Spreading their wings
"The next step is to prove it works and make the case for more spaces like this space all over Lambeth. Then, we want to see individuals outgrow this space and take their own studios. Some of them will always have carer responsibilities and will use the space as and when they need it for a project.
---
Contact Tree Shepherd: