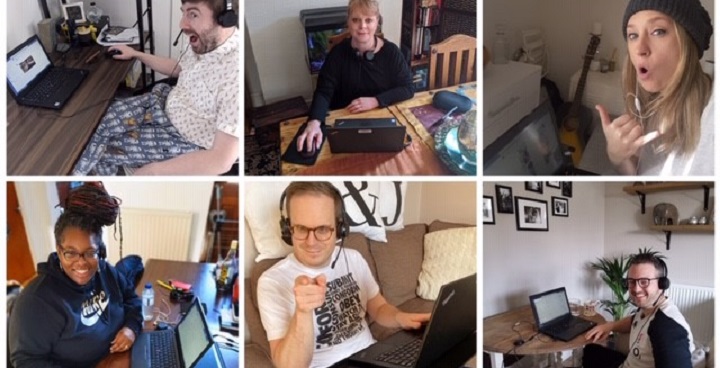 The Lambeth Coronavirus Helpline and Triage Team are helping vulnerable residents get vital support such as food, medicine and financial support. Established just two weeks ago, we've now completed over 1,300 calls with residents asking for help, and demand is increasing as our services continue to improve. The triage team connects referrals to the right teams both internally and externally, working closely with partners including the Council's own recently launched food distribution service, the Voluntary and Community Sector, and colleagues in the Lambeth Clinical Commissioning Group.
Change of duty
Over 50 officers who normally work in a range of service areas such as Legal and Governance, Finance, Public Protection, Electoral Services, ICT, School services, Parking and Customer services ensure the helpline and triage team is offering a quality service 7 days a week from 8am – 8pm. Call Handler, Dilyana M, Paralegal says: "The satisfaction I get from helping those in need during this awful world crisis is indescribable".
 Another kind of customer service
 Helpline Manager, Rachel Hutchison, says: ''Every day we get more and more information on services and organisations working to help our residents, it's overwhelming but in a good way. Although this is totally different to my day job in Parking & Enforcement, it's just a different type of customer service."
Thank you messages
Helpline volunteers report some really positive feedback from residents:
"Received a call from a resident to say a BIG THANK YOU for our hard work. He's really happy he got the parcel so quickly"
"Got a call to say thank you for the food parcel, it was more than she was expecting. Oh, and do we want the bags back?"
"Another call from a lady who said it "brought tears to my eyes as I am housebound and can't get out". I advised her to call back when she needs to and not hesitate."
Word from the Cabinet
Cllr Jack Hopkins, Leader pf Lambeth Council, tweeted:"So proud #teamlambeth Thank you to all @lambeth_council staff doing jobs they wouldn't normally do to support our residents. You've been and will continue to be absolutely amazing'
For residents in need T: 020 7926 2999 Monday-Sunday, 8-8pm.