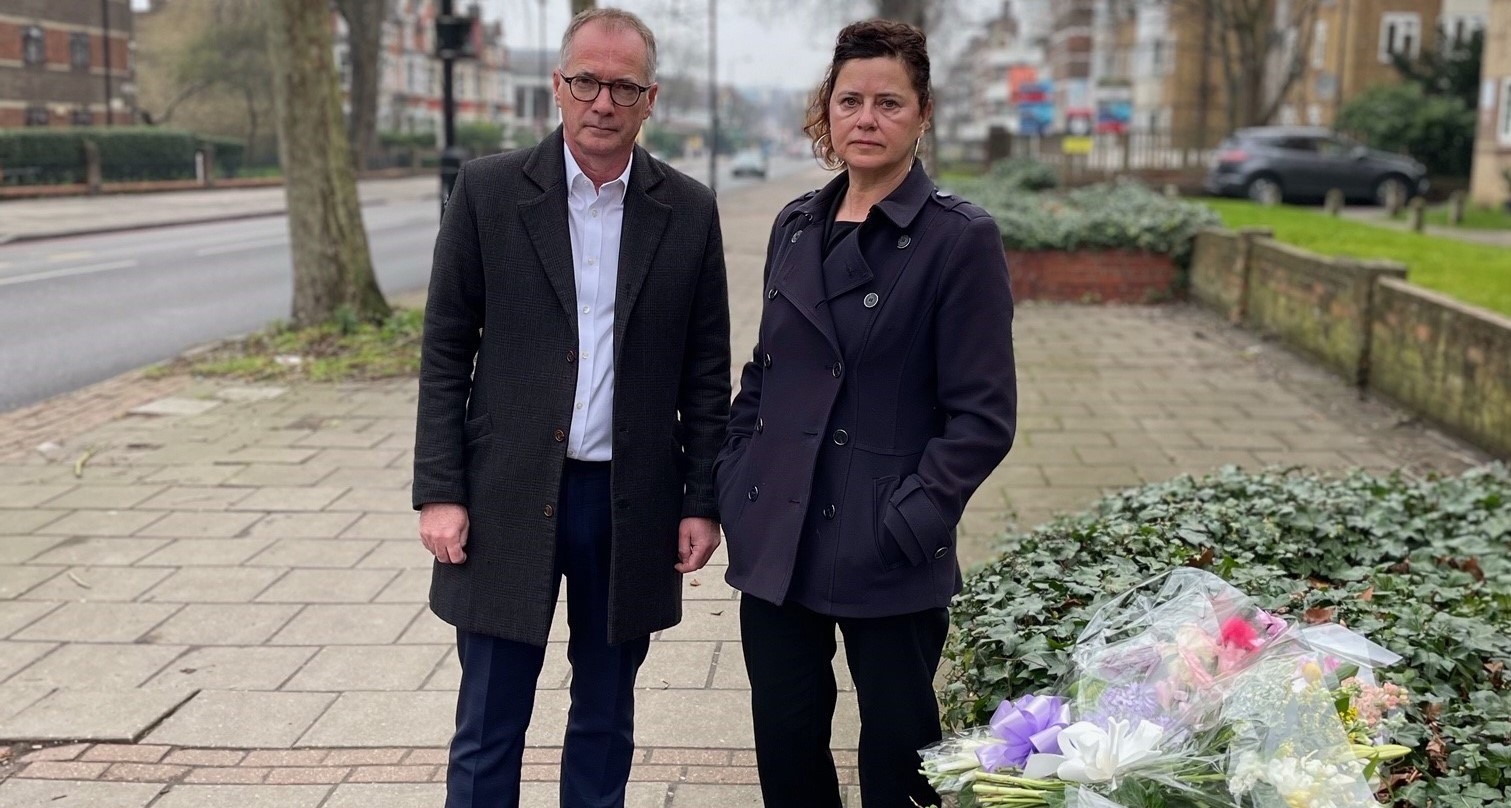 Lambeth's leader Cllr Claire Holland and Andrew Travers, the chief executive, were in Poynders Road to remember Sarah, pay their respects to her family and acknowledge the wider impact of violence against women and girls – including all Lambeth women and girls who have been taken from us due to male violence.
Cllr Holland said: "This is an incredibly poignant moment when we look back at Sarah's life, honour her memory and stand together with our communities in condemning the shocking crime that took place.
"In Lambeth the day of her abduction is seared into our memories, and we all rallied round, joining the search for her and supporting each other in the face of everyone's worst fears.
"As the leader of Lambeth Council, and as a woman, I utterly condemn the actions of the man who murdered this much loved young women who had so much life left to live. I also want to remember and honour all the other women who have had their lives taken by male violence in Lambeth.
"We have worked incredibly hard as a council to provide the services needed to protect women and girls from violence, but there is always much more to do. Not least working as a community to reject this behaviour by men and acknowledge that violence against women and girls remains a very serious issue for us all."
Lambeth Council is committed to tackling violence against women and girls, and details of our support information with regard to all forms of gender-based violence is available at lambeth.gov.uk.
The Gaia Centre provides confidential, non-judgmental and independent support services for those living in Lambeth who are experiencing gender-based violence. If you're in Lambeth, call the Gaia Centre on 020 7733 8724 or email lambethvawg@refuge.org.uk.
Lambeth Council's new strategy for tackling Violence Against Women and Girls (VAWG) was adopted in October with an action plan to support work over the next six years with charitable and public sector partners.
A new anti-harassment campaign has been launched in Lambeth this week which focuses on tackling male violence and harassment as well as the council's focus on new CCTV and extra lighting in public places.
This is backed by a new interactive website for people to let the council know about places where they feel unsafe or where they have witnessed something. In this way we can share how we have responded to incidents and concerns locally.
Next week is International Women's Day, on 8 March, when Lambeth Council and its staff Women's Forum will run a range of events to celebrate women's achievement, raise awareness against bias and take action for equality.
Cllr Jacqui Dyer, Lambeth's Deputy Leader and Cabinet Member for Jobs, Skills and Community Safety, said: "It's important to pay tribute to Sarah's life, pay our respects to her loved ones and acknowledge the huge trauma this terrible crime has caused.
"We must also acknowledge that Sarah's murder was an unusual incident at the extreme end of a spectrum of experiences of violence and harassment that almost every woman has faced, and that will likely have begun when they were girls.
"We've seen how many women have come forward over the last 12-months to share their appalling experiences highlighting how we as local leaders and all of us as a community must commit to making our society safe for all women.
"It is vital that all men consider what they can do to ensure that all women and girls feel safer in public spaces and elsewhere. We have also rightly seen a strong pushback against any suggestion that women are responsible for what happens to them – only perpetrators are responsible for violence and abuse."