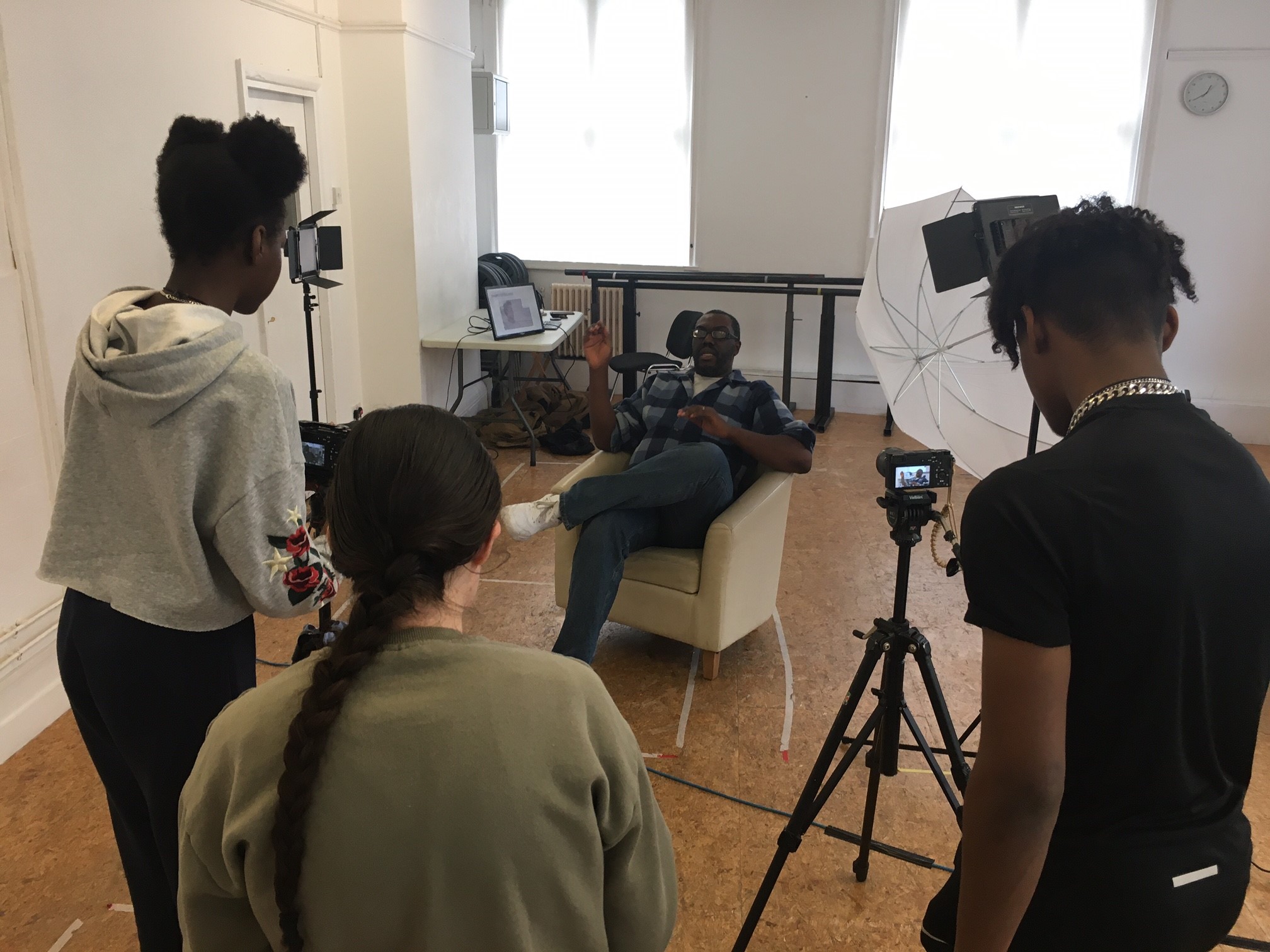 Funded by Lambeth Council's ELEVATE Neighbourhoods programme, Oxygen Arts, in partnership with UINCAP capoeira charity, worked with over 30 young people from Lambeth, training them in photography and filmmaking.
A group of these young people then filmed interviews with people of Caribbean and African heritage from all walks of life. These included everyone from lawyers and dancers to politicians, social workers and entrepreneurs.
What emerged was a fascinating portrait of the varied experiences of black people in London over the past 70 years.
Marsha Lowe, Oxygen Arts' Director: "This project ran over two years as various lockdowns closed down our training and production. We are so proud of all the young people who took part and especially the young people who stuck with us until the end. They ended up creating a wonderful film that we are all immensely proud of."
Oxygen Arts is a new social enterprise and creative production agency that specialises in targeting and working with diverse communities.
It reinvests its profits into digital and performing arts training for young people from the global majority in the UK and abroad. Current projects include the Black British Ballet project and Liberation Day, a short film about a post Covid society due out later this year.
Cllr Sonia Winifred, Lambeth's Cabinet member for Equalities and Culture, said: "As a member of the Windrush Generation I think this piece of work is an important educational effort for our young people, helping them develop new skills and build bonds between the generations.
"ELEVATE is working hard to help our young people connect with the history and heritage of our borough, while at the same creating opportunities to develop new skills that will be valuable for their futures in the post-pandemic workplace.
"I welcome these efforts and would encourage residents to join this screening, and others that will follow, to support this work."
ELEVATE is Lambeth's mission to open up the creative and cultural sector for all young people under 30. It has three strands of activity: Education, Employment and Neighbourhoods.
ELEVATE Neighbourhoods focuses on young people in their communities. Developed in collaboration with the council's Children's Services, it contributes to making Lambeth one of the best places to grow up, where it's possible to discover a love and talent for creativity and through that grow in confidence and mental wellbeing.
Kristina Nilles, the ELEVATE evaluator from London South Bank University, said: "Two and a half questions' is a fantastic example of how Oxygen Arts in partnership with UINCAP capoeira charity have worked with and listened to young people in Lambeth.
"Throughout the project it was evident that the young people's ideas were valued, they gained new skills and stretched their knowledge of the film industry. Their passion for young people shone through in their caring approach to partnership work."
Anyone interested in arranging a screening of Two and a Half Questions at your venue, please contact info@oxygenarts.com