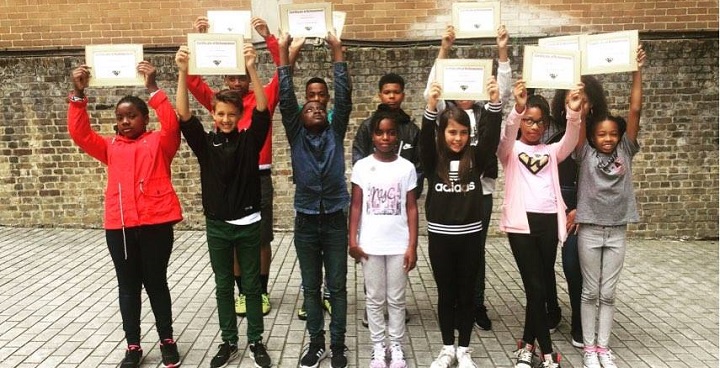 We first came to Brixton with some 'young entrepreneur' classes two years ago. I'd been visiting local schools and running workshops on starting your business for years, but we didn't have anywhere to work from until a bookshop offered us a space.
Learn young, remember better
I started my first clothing business in my late teens and became an entrepreneur almost by accident. I opened the first Black-run digital agency in Europe. And I learned that it gave me ways of thinking that are still essential in business. And like every kind of learning, the younger you can learn, the easier it is for those leadership lessons to get embedded.
Natural leaders
Lessons run for 5 or 6 weeks in term time. We have students from 7 to 18 years of age. We don't just organise the groups by age, but also by area of interest and by skill level. I've seen a 14 year old take leadership in a group of younger and older people because of her passion for the subject and the self-confidence she developed on the course.
There's an online application where we want to know about your business idea – Mums and Dads often fill those in – and any support the student might needs, such as a physical or learning difficulty. We include 20 to 30 kids in each club, but nationally we've reached more than five thousand now.
Business brilliance
Some of the really successful business ideas include:
Jasmine, who turned her art skills into selling a successful colouring book
Vanessa, who at 11 was probably the UK's youngest motivational speaker, talking about business and self-confidence
Calum, who earns money from Lego-building workshops.
We've had one boy whose business idea – which he came up with when he was 5 – is to take his rabbits round to children's parties for others to pet. We always say sharing what you love is the key to your business idea.
A voice for people
In the past, people assumed 'entrepreneurship' was only for people from privileged backgrounds. This supports community cohesion and gives young people from ordinary or disadvantaged backgrounds a voice and a chance to express themselves in a positive way, and inspires parents and children.
---
For more information
To find out more about Ultra Education, including feedback from the parents and children who've been involved see their information pages.
To ask about a place on the Ultra Education course for someone with a young business idea in Lambeth, you can also find the application form on their information pages