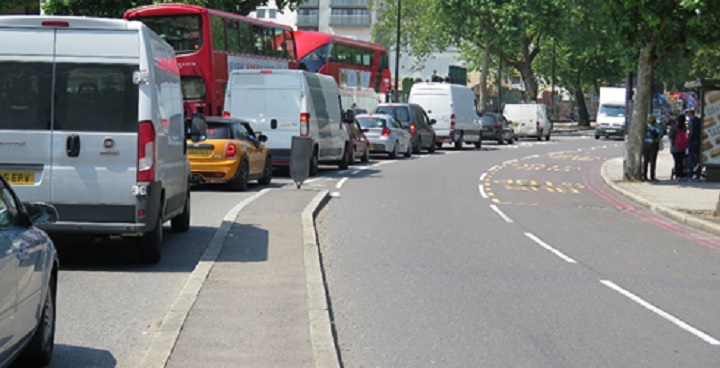 Transport for London (TfL) is expanding the existing central London Ultra Low Emission Zone (ULEZ) from October 25 to create a single larger zone up to, but not including, the North Circular Road (A406) and South Circular Road (A205).
Cars, motorcycles, vans and other specialist vehicles (up to and including 3.5 tonnes), and minibuses (up to and including 5 tonnes) will either need to meet the ULEZ emissions standards, or pay a £12.50 daily charge when driving within the expanded ULEZ zone.
The ULEZ operates 24 hours a day, 7 days a week, every day of the year except Christmas Day (25 December).
To check if your vehicle meets emissions and safety standards required to drive in London, or if you need to pay a daily charge, please visit the TfL vehicle check page.
The Mayor of London has implemented a range of schemes to help drivers in London scrap their older, more polluting vehicles to meet required emissions standards, details of which can be found here.
Lambeth Council is committed to supporting residents and businesses in making the transition to electric vehicles and incorporating active travel into their daily lives.
Cllr Danny Adilypour, joint Cabinet Member for Sustainable Transport, Environment and Clean Air, said: "Lambeth Council welcomes the ​Mayor's action to expand the ULEZ; a vital tool against toxic air caused by polluting older, vehicles.
"We are already working with businesses over the coming years to encourage ​and enable the greater use of electric vehicles ​by ensuring the proper infrastructure is in place.
"​Alongside this, we are investing substantially in ​safe walking and cycling routes ​to enable people to travel actively in the borough and to choose non-polluting ways to get around our borough.
​"I would urge residents to check whether their vehicles meet the emissions and safety standards required by the ULEZ, before the expanded zone goes live in October.
Lambeth Council has vowed to reach net zero by 2030 across its public buildings, as well as ensuring all new developments meet strict environmental targets.
This summer, the council held the first Citizen's Assembly on the climate crisis by inviting more than 50 residents to help formulate a long-term action plan.
To find the location of existing electric vehicle charging points or to register your interest in a new charging point, please visit our Electric Vehicles website.
If you are considering replacing some of your journeys with a bicycle, we work with Peddle My Wheels who run a bike rental scheme called Try Before You Bike, where you can rent a bike to see if cycling is for you.
To find out more about the range of active travel measures taking place in the borough, please visit our Cycling and Walking website.
For further information on the ULEZ please visit the TfL website.