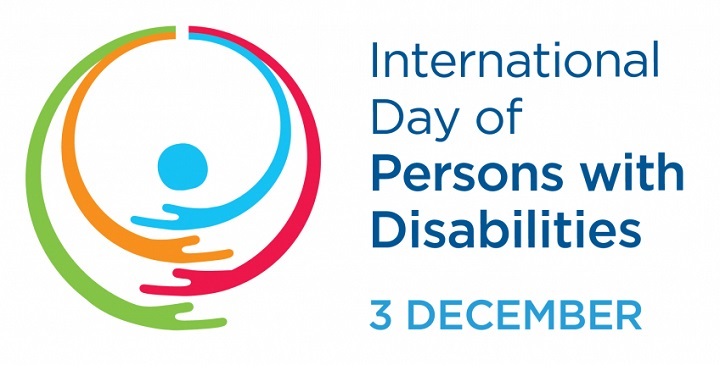 Each December 3 since 1992, the United Nations International Day of Persons with Disabilities (IDPD) has been observed around the world. The theme for 2018 is "Empowering persons with disabilities and ensuring inclusiveness and equality"– focused on the UN 2030 Agenda for Sustainable Development.
The 2030 Agenda
The 2030 Agenda places great importance on making cities – where almost 60% of people on Earth now live – inclusive, safe, resilient and sustainable, including enabling environments for the full and equal participation of persons with disabilities.
Action in Lambeth
In Lambeth, Cllr Tina Valcarcel, Deputy Cabinet Member leading on Disability, has a programme of work for disabled people in the council's workforce and in the community, including:
recruitment – what we're doing to remove barriers to applying for council roles;
reasonable adjustments available to disabled people at work;
regular progress reports on the council's aim to achieve Disability Confident Leadership status – not just recruiting, developing and retaining disabled staff, but becoming a Disability Confident champion in the community; and
work with community organisations based at We are 336 Brixton Road who are delivering the recommendations of the council's equalities commission report (published in late 2017) – especially on how to engage with 'hard to reach' communities.
Word from the Cabinet
Cllr Valcarcel said:  "The UN's theme of ensuring inclusiveness and equality for disabled people in the cities of the future strongly reflects the aims of Lambeth Council to fully include disabled staff and people in the community here in our city, based on the recommendations of our Equality Commission."
Still time for change
We're also following up summer's 'time for change' event, where residents and over 20  different organisations took part in workshops with council staff about improving services that matter to disabled people – education and learning, growth, planning and employment, customer services & ICT, Public Health and consultation and engagement. This event:
Confirmed that the social model of disability – where we define that what makes someone "disabled" is not their medical condition, but the attitudes and structures of society – is at the core of everything the council does.
Updated our partners on what the council is already doing to tackle barriers facing disabled people in Lambeth.
For more information