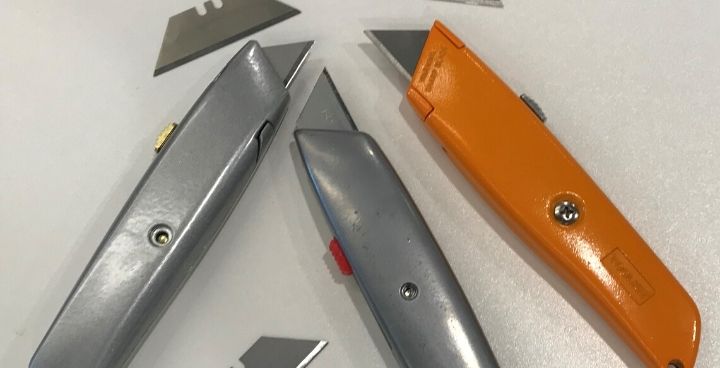 Trading Standards' investigations regarding the sale of knives to minors have once again resulted in criminal records and financial penalties for the businesses and sellers flouting the law.
Tackling underage knife sales
The Criminal Justice Act makes its an offence to sell knives and bladed articles to persons under 18 years old. As part of our commitment to tackle and reduce knife crime in the borough, the Trading Standards team regularly undertake 'test purchase' exercises where an under 18-year-old volunteer is supervised by officers as they attempt to buy knives from Lambeth businesses. If a business sells to the volunteer, the officers will take charge of the knife and investigate the causes of the sale. Often, it is discovered there are a lack of systems in place, such as regular staff training or till prompts which could have prevented the offence taking place.
Brewers & Sons Limited
On the 29 January, Brewers & Sons Limited of 138 Acre Lane, Brixton, SW2 5RJ stood before Camberwell Green Magistrates' Court and pleaded guilty to a charge under the section 141A of the Criminal Justice Act 1988. The offence related to a knife being sold to a 16-year-old female volunteer working with Trading Standards that took place on 16 April 2019. The company, described by its own website as the UK's largest independent decorator's merchant, were fined £8,000 and ordered to pay costs of £1,620 and a Victim Surcharge of £170.
Barker 8 Ltd
On the same day, also at Camberwell Green Magistrates' Court, Chris Barker of 8 Queenstown Road, London, SW8 3RX, who is the director of Barker 8 Ltd, also pleaded guilty to a knife sale to a 15-year-old male Trading Standards volunteer on the 20 July 2019. Full credit was given for his early plea and he was fined £125.00. The victim surcharge was imposed at £32 and he was ordered to pay a £400.00 contribution to prosecution costs.
LDM Group Ltd
The following week, on the 4 February before Croydon Magistrates' Court, LDM Group Ltd stood trial for the sale of a knife to a 16-year-old female Trading Standards volunteer that took place on 16 April 2019. The bench delivered a guilty verdict and when summing up, indicated they felt more could have been done to prevent the commissioning of the offence. The company was fined £2,000. The victim surcharge of £170 was ordered and costs of £3,986. The member of staff who physically made the sale, Ms Natalie Avis Turner, 29, was given credit for an early plea and fined £150, ordered to pay £30 victim surcharge and contribute £500 towards the prosecution costs.
Word from Cabinet
Cllr Paul Gadsby Cabinet Member for Housing said: "It still amazes me that businesses are failing to put into place robust systems to prevent the sale of knives to under 18-year olds. Until this message gets through, Trading Standards will continue holding these businesses to account when they fall short of the standards we expect. We all have a role to play to reduce knife crime in Lambeth and these cases clearly set out the standards we expect from our businesses."
---
Are you concerned about a business?
Lambeth relies on its residents to be its eyes and ears to help best, focus our operations. If you are concerned a business is selling knives to young people, you can report this by emailing tradingstandards@lambeth.gov.uk or calling Citizens Advice consumer services on 03454 04 05 06. You can even report the matter anonymously.