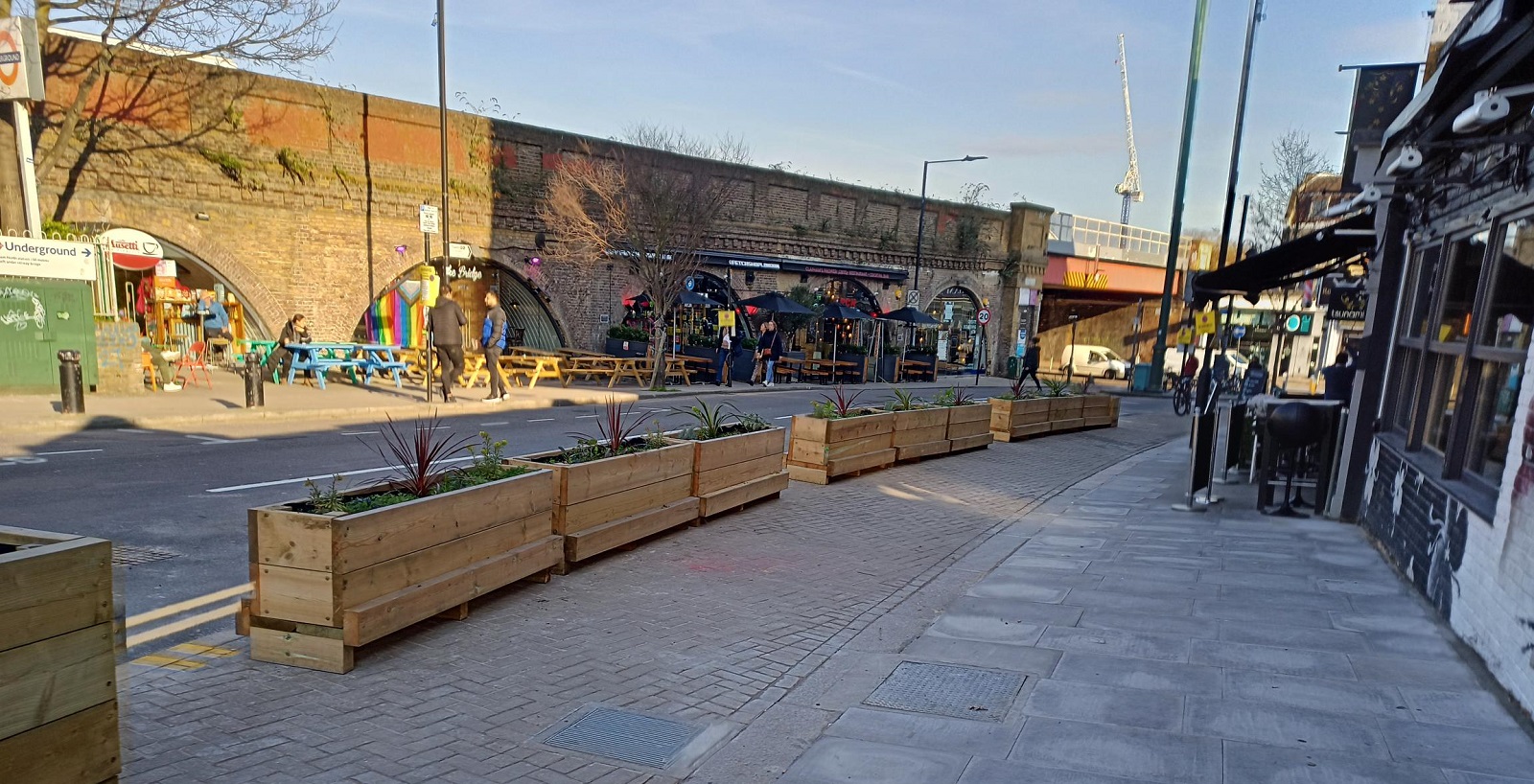 Lambeth Council has completed environmental and safety improvements at the Voltaire Road end of Clapham High Street to improve the area for local people and businesses. Improvements include permanent pavement widening and resurfacing of poor quality, existing pavement.
These improvements follow the introduction of a temporary parklet in September 2021, which brought new trees and seating to the street. The planters which were installed back in September have now been rearranged along the new, wider pavements as part of this permanent intervention.
Business improvement
Jeremy Keates of Clapham Business Improvement District said: "Following the publication of the Clapham Public Realm study by Lambeth Council in 2017, it has been a long-held ambition for both the This is Clapham BID and Lambeth Council to increase the amount of space dedicated to pedestrians on Voltaire Road, which could offer further benefits to local businesses.
"This is Clapham is delighted to have worked with Lambeth Council and local businesses to improve the walking environment on Voltaire Road.  The scheme increases the amount of pavement space for pedestrians, provides additional table and chair space for businesses and the wildflower planters contribute towards our greening the high street priority. Improvements to Voltaire Road and Clapham North remains a priority for the Clapham BID and it will continue to lobby for further investment in this part of Clapham."
The need for outdoor space
"The coronavirus pandemic has highlighted the need for more outdoor space to enable social distancing and support the hospitality industry. We're pleased that Lambeth Council has worked with the Clapham BID and local businesses to bring forward this scheme and look forward to working with them to deliver further improvements."
Momentum from the community
Lambeth hopes these first changes for this part of Clapham will build momentum to build into a bigger and longer-term plan.  The  council and TfL are working together to bring forward more wholesale environmental and safety improvements, creating more space for pedestrians.