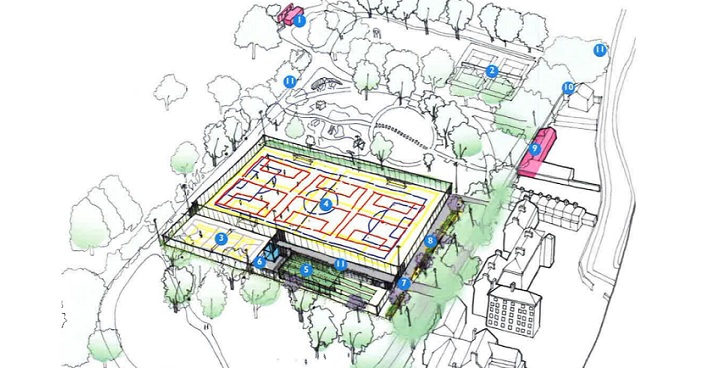 Blakedown Sport and Play have been appointed as the main contractor's to carry out the upgrade of the sports facilities and changing rooms in Archbishops Park. Works are due to commence on 17th October 2016. The works programme is for approximately 18 weeks, with an additional 2 weeks allowing for the Christmas break.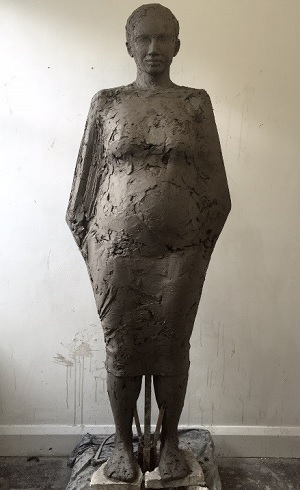 The Archbishops Park sports upgrade will also feature a sculpture from Jessica Wetherly, who studied at Central Saint Martins and developed her creative practice at The Art Academy in London Bridge. Jessica was selected from a group of artists, by a panel of judges in collaboration with The Art Academy, a local Art School.
Her design proposal was chosen from 5 shortlisted artists. The sculpture will stand on the former site of the tuck shop used by children attending Archbishop Temple School which closed in 1974. It was run by Women who were said to give children a sixpence on their birthdays. It was commissioned by the Friends of Archbishop's Park and the London Borough of Lambeth and symbolises human kindness.
Jessica loved this tale of an ordinary women in the community and based her design around commemorating the female figure in society. The sculpture will be a simplified female form with a sixpence relief on her belly. The idea being that you can rub the sixpence for good luck! The sculpture will be a permanent bronze and over time the sculpture will wear and the stomach will become polished where it has been rubbed by visitors. The old foundations are being transformed with a polished surface maze which symbolises the idea of a city as well as an interactive play piece.
---


This story was originally published on the Lambeth Environment website, which is no longer online. Environment news can now be read here on Love Lambeth.