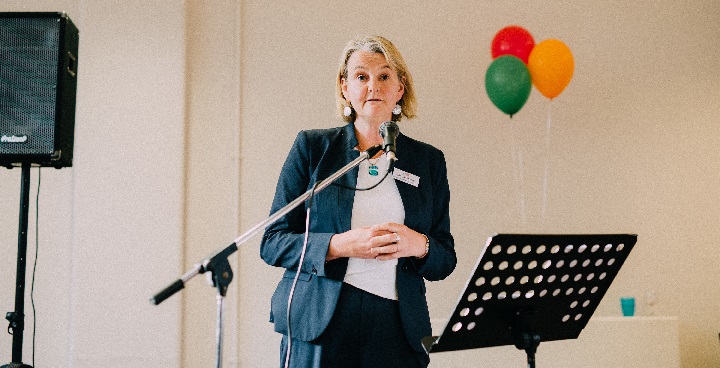 Upper Norwood library has always been a building full of character; a distinctive landmark on the local high street. Popular and well-used it's now set to go from strength to strength after major refurbishment works were completed last week.
I was delighted to attend the formal re-opening and see for myself the transformation of the library hub which is now a bright, airy and inviting space for local people to meet, learn and socialise.
I don't represent a ward in Norwood and nor is it my local library but I spent several years on the Upper Norwood joint library committee. It was a particularly fruitless and sterile debating committee. Labour-run Lambeth Council rowed with Tory-controlled Croydon over their decision to cut £80,000 of funding from the library. For a while the library's future was uncertain. As a politician, I'm used to a bit of political point scoring. I've even indulged in it myself once or twice myself. But I thought it was ludicrous that a much-loved community asset was put in danger. It was one worst example of the politics and the bureaucracy holding back a really good thing – genuinely independent library.
Fast forward to now and it's great to be able to celebrate the success of the library hub. There are classes on art, ESOL and digital inclusion, there is a coding club, a teenage debate club and a homework club – and there are outreach sessions for pupils with learning disabilities.
We know libraries need to find new relevance in modern times – and new models of delivery. My experience of spending lots of time with teenagers is that despite encouraging them to read from an early age many young people wouldn't dream of picking up a book now – tablets and phones have taken over. New activities will bring new people into the libraries helping them not just survive, but to thrive.
The role of community is vital in shaping this. As a council we decided not to just manage the cuts by handing over libraries to volunteers and then standing aside while they failed. We have tried to put in place investment and plans that mean that our libraries are sustainable for the next generation. This is in Nowood, in Waterloo and we hope Carnegie.
At Upper Norwood we can celebrate a building that's now fit for the 21st century. The upgrade has taken the 116 year old library into an exciting new chapter and I look forward to seeing local people taking advantage of the fantastic building and the huge range activities on offer.
Cllr Lib Peck, Leader of Lambeth Council