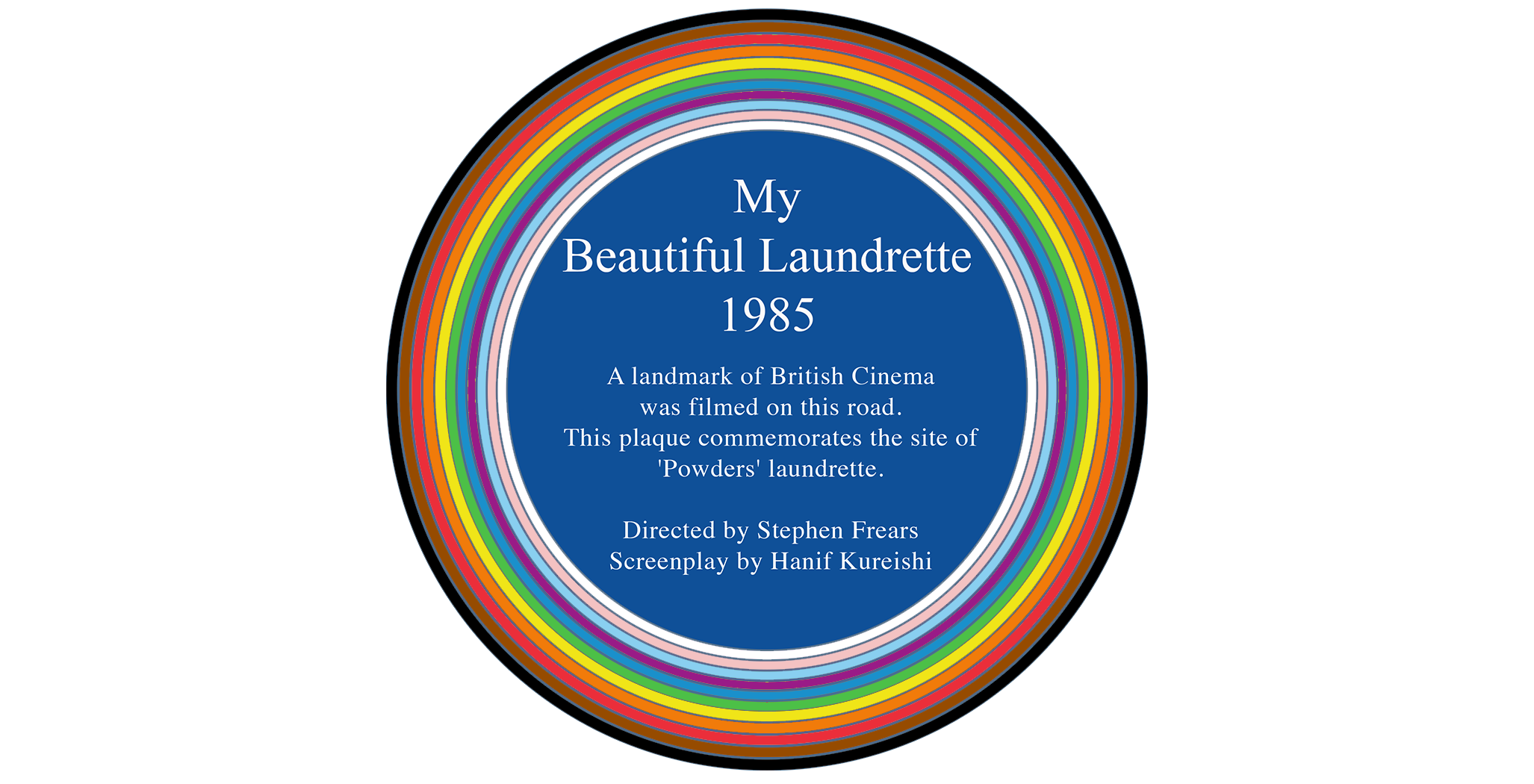 Starring Daniel Day–Lewis and Gordon Warnecke, and directed by Stephen Fears with an Oscar-nominated original screenplay by Hanif Kureishi, My Beautiful Laundrette broke major ground in its bold exploration of race and sexuality in Thatcher-era London. The film's depiction of, and significance to, British South Asian and LGBTQ+ communities cannot be overstated.
Cllr Claire Holland, the Leader of Lambeth Council, said: "This is a brilliant project and I'm delighted that the council has been able to throw its full support behind it. Celebrating our diversity, alongside our community partners, is a top priority for us.
"I'm proud to have been involved in this project and proud too that Lambeth Council has supported this community-led campaign from the beginning. The outcome is a very fitting tribute to this bold and ground-breaking film that serves to celebrate and preserve Lambeth and London's LGBTQ+ cultural history."
The British Cinema classic was filmed across Wandsworth, Battersea and Vauxhall in 1984. Following a successful crowdfunding campaign – which included a special screening of the film at Clapham Picturehouse followed by a Q&A with the film's cast and crew – £2,500 was raised to realise the project, the design and production of the plaque, as well as the official unveiling event. The council organised the plaque's installation.
David Robson, Chair, Wandsworth LGBTQ+ Forum said: "At a time of such isolation due to the pandemic, the reaction to this campaign has been a great way to connect with the community and I'm so very pleased that people still hold the film in the same affection as we do.
"I'm also very proud that this will be the first to include the progress pride colours. At a time when there is division across the community, we hope that celebrating our shared history and culture will remind people that we are stronger when we stand together. We're keen to explore how we can develop this project and engage with the community in mapping London's diverse LGBTQ+ History.
It will be the first of the Rainbow plaques to incorporate the Progress Pride (2018) colours. The Rainbow Plaque is a national scheme that was established by York Civic Trust with York LGBT Forum in 2018 as a way to identify key figures and moments of LGBTQ+ History.
Hanif Kureishi said: "What a privilege and honour it is to see My Beautiful Laundrette being recognised with a Rainbow Plaque. I'm really touched to see that the film still has such resonance within the LGBTQ+ community after all these years. To everyone involved in making this plaque happen, on behalf of all the cast and crew, a huge heartfelt thank you."
Joe Scotland, Director, Studio Voltaire, said: "We are really pleased to be working with Wandsworth LGBTQ+ Forum and Lambeth Council to realise another Rainbow Plaque in our local community. It is important to commemorate and celebrate such key moments in LGBTQIA+ history and the significance of the film, My Beautiful Laundrette, continues to live on through this project.
"We are extremely grateful to all who have supported the project and look forward to unveiling it to the people of Lambeth and beyond."