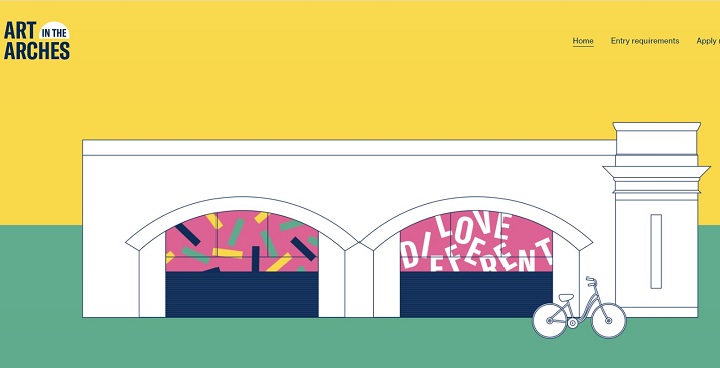 Vauxhall One and Moniker Culture present Art in the Arches, an open call to all artists to bring colour and creativity to Vauxhall's arches.
Printed or hand painted arches
The project offers paid commissions to transform the appearance of arches in central Vauxhall. We're looking for digital artworks that will be printed on vinyl, and for artists to hand paint a mural on brickwork using spray paint, bucket paint or acrylic paint.
Vauxhall loves different
The theme for these artworks is 'Love Different'. Vauxhall is a place where anything goes, where different cultures, races religions and communuities happily co-exist. It's long been a place where different is normal, where artists are able to express themselves freely. Where it shouldn't quite work, but it does. We celebrate differences. We love the lively mix of things to do, places to eat and people to talk to. Everyone is welcome. We love different.
Time and money
Start by downloading a template as a guide to size and shape.
The deadline for entries is 31 May 2021 for murals to be installed 14 – 17 June 2021.
As your designs may be in place for many years, artists are encouraged to design something timeless, not something specific to 2021).
All  selected artists will be paid for their work:
Hand-painted mural artists will be paid at a day rate of £350 for their work (up to a maximum of £3,000 for four arches).
Digital artists will be paid 500 GBP for their digital artwork files to be printed and used as vinyl artworks in the windows.
More information
For full details of the Art in the Arches, including entry details see the website
Vauxhall One is the Business Improvement District (BID) for Vauxhall. BIDs are established by local businesses to improve the area as a place to live, work and visit, providing services additional to those supplied by the council and other statutory providers.