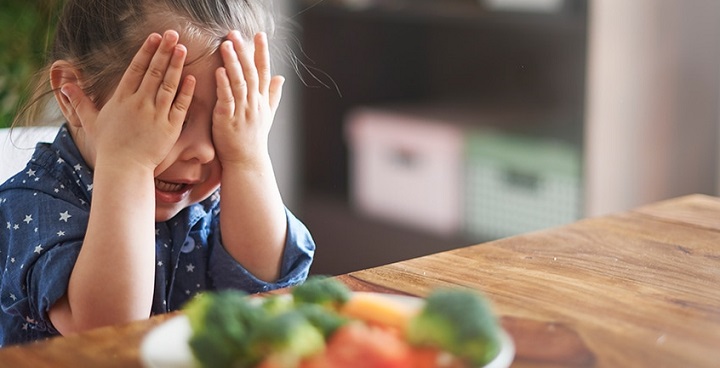 Veg Power is a campaign to help inspire young people into new eating habits. Instead of fast food and fizzy drinks they'll see TV advertising for vegetables, backed up all across Lambeth with lessons in schools, veggie messages on social media, and events.
Unique alliance
Big food retailers – Iceland, Lidl, Marks & Spencer, Morrisons, Sainsbury's and Waitrose –  are donating funds and support. It's a unique alliance with local shops, local authorities, the NHS and others to change the way children think. The message is about eating more veg – fresh, frozen, canned, any way you want – it's all good.
Researching the impact
Guys and St Thomas Trust is funding researchers from Oxford University to measure the impact of the Veg Power campaign on over 12,000 children aged 7 to 11 in 64 Lambeth primary schools  Neighbouring Southwark will be the control experiment, without borough-wide promotion for the Veg Power message.
Veg Power 2019
Look out for:
£2 million worth of TV advertising, reaching over two thirds of households with children,. Veg Power say: "We're launching a massive national advertising campaign on ITV. The ad will encourage kids to have fun with veg whilst focusing on the important matter of eating them. We'll have strong support from ITV in programmes such as The Voice, This Morning and kid's favourite Scrambled!, as well as a social media buzz."
10 different 'Veg of the Week' featured in blogs, Instagram and Twitter posts by celebrities and chefs, and displayed in shops.
Free school packs including 'eat a rainbow' weekly planners for all Key Stage 2 classes in Lambeth. Veg Power hope pupils take the message home and influence parents to eat veg, together.
Cooking Club Support boxes with aprons, lesson plans, ingredients and recipes.
Veg Power messages in Lambeth GP surgeries, schools, council buildings, bus stops and more.
Live cooking in Brixton Market, hopefully with TV coverage.
"The Truly Epic Book of Veg Power" cookbook with recipes from the UK's finest chefs – hopefully the definitive manual for getting more veg into families.
Planned final event for Lambeth children, with celebrity chef host.
Word from the Cabinet
Cllr Jacqui Dyer, Lambeth Council Cabinet Member for Health and Social Care, said: "We  already take action in Lambeth including low-sugar vending machines and supporting local businesses to increase fruit and vegetables uptake. It's great that our schools are  becoming an essential part of a huge multi-agency campaign to change those unhelpful behaviours. This  is a positive healthy step in finding locally focused solutions to the national childhood obesity crisis."
For more information
Veg Power is on a mission to get the UK eating healthy. See their information and news pages