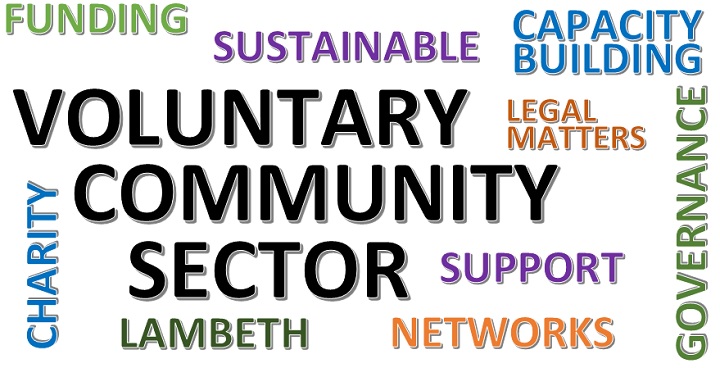 Lambeth Council is supporting the local voluntary and community sector (VCS) to come together at a conference on Monday 17 July. This will be an opportunity for local VCS organisations and groups to:
Speak to each other about the support that they need, including contributing to the Lambeth VCS Strategy.
Take part in some practical training sessions, and
Hear from us and others about their aspirations for the future, including an opportunity to help shape a new VCS support service. We will be consulting on a draft VCS Strategy that sets out a framework for the relationship between the local public sector and the VCS.
We also want to share a draft service specification that reflects the support needs of the sector based on a number of consultation exercises we have recently held.
Booking
To ensure your place, please register via Eventbrite. The booking also includes the agenda including plenary sessions.
You can book for the whole day or the half day.
Please also book the workshop sessions you would like to attend. Choose one workshop for the 11.45am -12.30pm session; one for the 12.30pm – 1.15pm session (same subjects as in the earlier sessions) and one for the 3.30pm-4:30pm session.
Morning workshops
11:45am to 12:30pm and 12:30pm to 1:15pm
How can we build networks and trust between VCS organisations?
How can we leverage more funding into the borough?
How can the VCS provide a voice and representation for our communities in local decision making?
How can we build the capacity of the VCS to be resilient and sustainable?
Afternoon workshops
3:30pm to 4:30pm
How to be entrepreneurial "without losing your soul"
Crowdfunding – what it is and how to do it
Planning for the future – writing an effective Business Plan
Employment law update
Legal matters relating to premises
Charity Governance Code
Premises and the Voluntary Sector
When and where?
The Foundry, 17 Oval Way. London SE11 5RR
Monday, July 17 from 9:30am to 4:30pm
If you have any questions about the conference, please contact Grace  Gbadamosi.