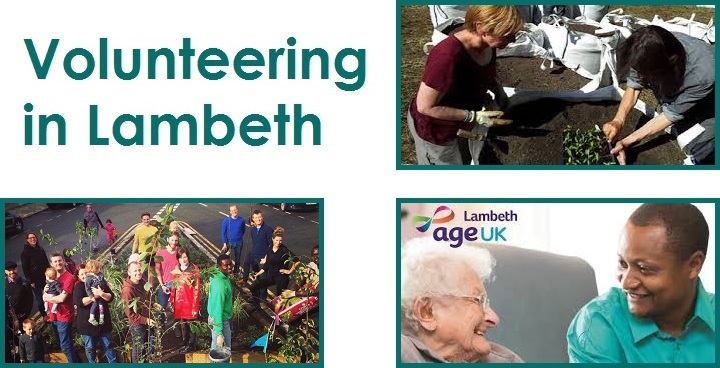 "I was a teacher for almost 30 years, but then developed depression and anxiety, which meant that I couldn't continue in the classroom. In fact, I wasn't able to work at all.
"As part of my recovery, it was suggested that I took part in some volunteering. So I started working at a local adult literacy group as a tutor. Later, I came to work at the Lambeth Volunteer Centre itself as the co-ordinator of its Outreach Programme. I work with an amazing lady at the literacy group. It gives me a real sense of achievement to see the progress she has made and we have a real laugh every session.
"As the Outreach Co-ordinator I've been involved in all kinds of activities: phoning and emailing, using IT skills, maintaining databases – even preparing and delivering presentations. It felt really good to use my teaching skills in a different context; and to have the self-confidence to stand in front of a group again, knowing that I would do a good job. I certainly could never have done that two years ago!"
Getting back my self-esteem
"Volunteering has helped give me back my self-esteem and recognise that I do have talents. I've been accepted as a valuable member of the team and I've reactivated all kinds of skills. But more than that, I've met some amazing people and have been doing something positive to help my community.
"It's said that volunteers live longer… and I think it's because we know we are doing something valuable. You honestly do get more out of it than you put in – and have fun along the way.
"The Volunteer Centre makes it really easy to find appropriate opportunities. I came to one of their drop-in sessions and had a chat with one of the volunteer advisers about my background and the kind of things that interested me. I came away with a few opportunities to pursue. If I'd wanted, they'd have helped me contact the volunteering organisations too."
Get in touch
If you are interested in volunteering please contact the Volunteer Centre Lambeth on 020 7326 5480 or email volunteering@vclambeth.org.uk to find out more. We can't recommend them enough.
Do you have a Lambeth based story that you'd like to share with the readers of Love Lambeth? If so, send to communications@lambeth.gov.uk.