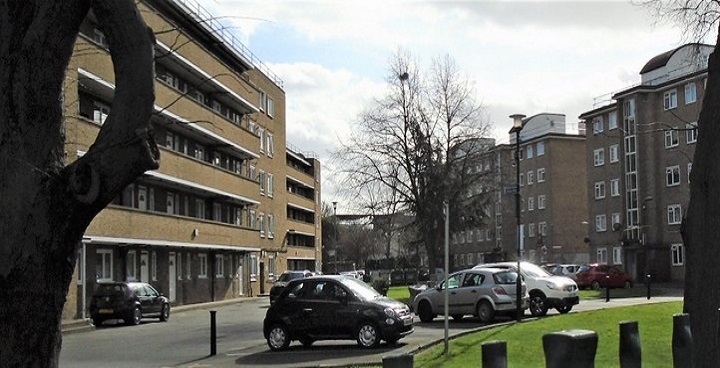 A year of external renovation works on Waltham Estate has been completed. Contractors Mears carried out works including fitting a new integrated TV receiving system connected to every flat that means residents no longer need to fix external satellite dishes.
Other works were as defined by survey on each block: brickwork and concrete repairs, roof and window renewals, decorations, lightning protection, new waterproof coatings to balconies and walkways, new handrails, asbestos removal, and new communal lighting and electrical mains – all making sure homes meet the Lambeth Housing Standard as warm, dry and safe to live in for many more years.
Customer satisfaction
Residents' comments on Mears' builders and the Mears customer care team included: "the workmen were professional in all areas. I am now very proud to say I live in this block."
Defects period
The Lambeth Council Project Team have given residents details of the 12-month defects period – what is covered, who to contact, and what happens next.
Mears will only rectify defects to LHS works that they carried out. 'Defects' does not include any damage caused by residents or others due to misuse of the block, for example damage to balcony rails due to chaining bicycles to them, or any repairs needed to any part of a home that was not part of this works programme.
Residents issues log
Mears will keep a Residents Issues Log until March 2018.  Residents should email Mears so that they can investigate any reports of defects (e.g. a handle or lock on a window).
Snagging
Approximately three months before the end of the Defects Rectification Period (ie, probably in  December 2017), Mears will write to residents about when 'snagging' will be done to repair  defects.
Guarantees
Waltham Estate Residents Management Office (WERMO) will hold scans and electronic copies of any guarantees that relate to the works carried out to each block, data relating to products used and Building Control approvals that were required. Email:  waltham@lambeth.gov.uk
---
The Lambeth Housing Standard (LHS) 2017
We have developed a programme of works to bring remaining homes across the borough up to LHS standards. This programme is based on the most recent stock condition surveys carried out on your homes in 2015/16.  The indicative programme for 2017/18 is available for North, Central and South Areas.