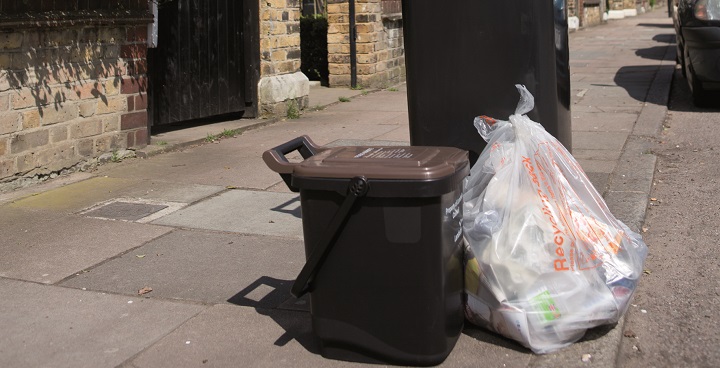 Waste and recycling collections unchanged
Waste and recycling collections on Good Friday (3 April) and Easter Monday (6 April) will not change. Please present your rubbish, recycling and food waste for collection as usual.
Reuse and Recycling Centres open
If you would like to use your local Reuse and Recycling Centres over the Bank Holiday weekend, the opening times are as follows:
Lambeth Reuse and Recycling Centre
Vale Street, SE27 9PA
Friday 7.30am to 4.30pm
Saturday 8am to 5pm
Sunday 8am to 5pm
Monday 7.30am to 4.30pm
Smugglers Way Household Waste and Recycling Centre
Wandsworth, SW18 1JS
Friday 9am to 4pm
Saturday 8am to 6pm
Sunday 8am to 5pm
Monday 9am to 4pm
Garden waste and compost
We offer an all-year round weekly garden waste collection service. Arrange or renew garden waste collection.
If you're getting your garden ready for summer, don't forget that Lambeth residents are able to order compost bins and water butts at reduced prices by visiting www.lambeth.getcomposting.com