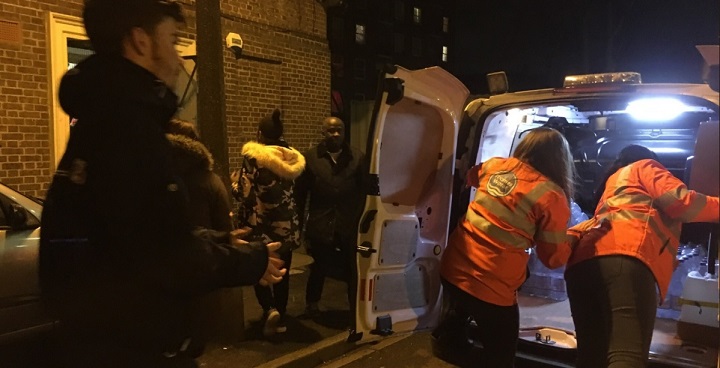 Hundreds of Streatham residents and businesses were left without running water for several days and a number of schools were forced to close due to the outage. Council staff handed out bottled water to residents while they waited for Thames Water staff to repair a large leaking pipe.
Officials from the company appeared before the council's Overview and Scrutiny Committee this week, to explain what had gone wrong. They said the company had apologised to customers who suffered water shortages due to the freezing weather and rapid thaw.
In a letter to the committee, Thames Water outlined the work done to tackle the leak, and set out the actions it had taken since – including the compensation scheme set up for those affected.
It added: "Whilst we made extensive preparations for winter, this incident was unprecedented in terms of scale and technically complex to resolve. Our teams worked round the clock to restore supply. However we recognise we failed to protect our customers from the impact.
"We would like to take this opportunity reassure customers that we are already applying lessons that we learnt and we will be completing a full assessment to identify what we could have done better."
But a series of councillors and local residents told the meeting of the problems they had experienced due to the leak, the water shortage – and Thames Water's failure to communicate with the people affected by the crisis.
Cllr Jenny Brathwaite said the company's emergency procedures were "woefully lacking", and claimed vulnerable residents had been put at risk. Streatham Wells councillor Mohammed Seedat said residents had suffered similar problems at least three times in the last three years.
St Leonards Ward councillor Scott Ainslie told the Thames Water officials: "It's no longer an excuse to say these were extraordinary weather situations; the old extraordinary is now the ordinary. You need to be preparing for this with the changes in climate – these shock weather systems are here to stay."
An official from the office of Streatham MP Chuka Umunna told the meeting that many local businesses had lost revenue of up to £5,000 to the aftermath of the leak – but they had only been offered £25 in compensation.
The Thames Water officials agreed to respond in writing to the committee's concerns and questions on incident response and long-term infrastructure investment.
The committee chairman, Cllr Ed Davie, also condemned Thames Water's handling of the crisis – including the location of "water stations" where residents could get bottled water.
He said: "You had one location in Streatham that we've heard was miles away from the residents who needed it. If it hadn't been for the council it sounds quite likely that very vulnerable people may have been at risk of really serious injury or death.
"You may have had 220 'customer ambassadors' but it was a failure; a massive, catastrophic failure that could have cost lives and it's just not good enough.
"There should be a written apology to residents. There should be compensation. You need to be better at communication. We need you to invest in infrastructure and we need you to be much, much better at a response when this inevitably happens again."
Listen to an audio recording of the scrutiny meeting.