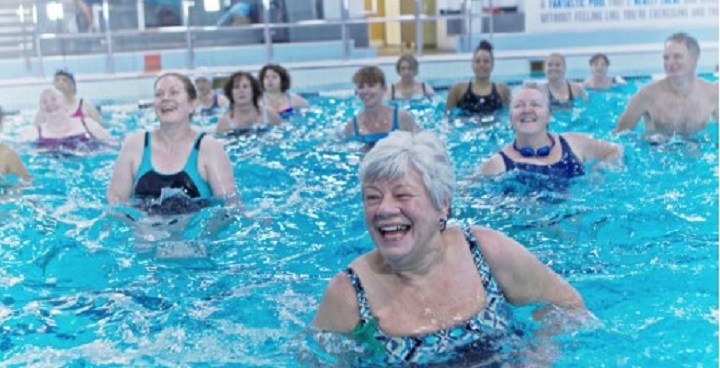 BETTER Clapham Leisure Centre, in collaboration with 'Fit Into It', proudly announce the launch of a new water workout fitness class taught in British Sign Language. This class will directly support the community's demand to provide more inclusive sessions for hearing-impaired people. The aim is to positively influence their physical activity levels.
Why water workouts?
It is a new approach to fitness where you can discover the many benefits of engaging in the activity:
Provides a low impact workout that will not strain the weight-bearing joints or the back
It's lots of fun and you can meet new friends
Improves blood circulation and helps decrease water retention
Who's it for?
You don't need to know how to swim and anyone who speaks British Sign Language may attend. Sessions are free for a limited time (Sunday 3rd and 10th June from 5:00-5:45 pm) and spaces are limited to 20 per session.  Samantha Alese, Teacher and creator of the sessions says: "I truly believe this can be a life changer for anybody.
Top tips:
Bring a bottle of water to drink
We recommend wearing a one-piece swimming costume, not a bikini
---
For more information
To book your space and provide feedback after attendance, please email Sue Robinson, Community Sports Manager.
SW4-based Fit Into It tailor fitness programmes for all kinds of individual needs. Their mission statement is "We support any and all fitness goals!" To find out more or book a session see their information pages
For more details of Clapham Leisure Centre's classes and workout sessions see their news and information pages. GLL is a not for profit charitable social enterprise committed to delivering a better quality of fitness and leisure, libraries and performing arts facilities for everyone.