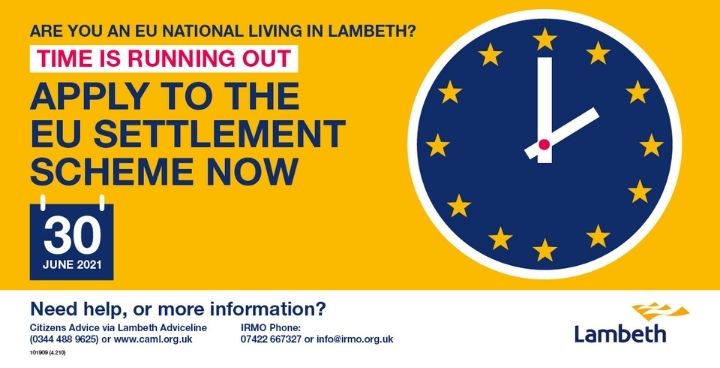 From July this year EU nationals who haven't applied to the EU Settlement Scheme (EUSS) risk losing the right to live and work in the UK.
This month the Joint Council for the Welfare of Immigrants said: "On 1 July 2021 anyone who has yet to apply, or apply successfully, will be left without immigration status and exposed to the consequences of the hostile environment; at risk of losing their jobs, homes, access to benefits, and healthcare, driving licences, detention, criminalisation and removal – a second Windrush, but on a much bigger scale."
Applications must be made on the GOV.UK website.
Information and advice
Information and advice are available from:
EU citizens in Lambeth can get direct advice from these local services:
Word from Lambeth for Europe
Lambeth for Europe chair Heather Glass commented: "EU citizens help make Lambeth what it is. We think that's a big part of why our borough overwhelmingly rejected Brexit.
''We know the process can seem daunting and we want to make sure everyone who is eligible can access the help and information they need to remain part of our community."
Community
We are asking everyone in the borough to check with EU citizen friends, family and neighbours that they know about the EUSS and the June deadline.
Visit the Lambeth for Europe website.