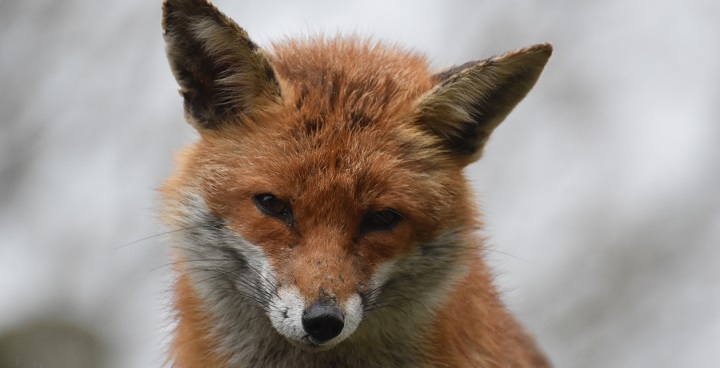 A photo of West Norwood's 'Famous Fox' has won the 'People's Choice' photography award in West Norwood's 'FestNorwood' competition. The photographer is Joe from Lambeth Council's Bereavement Services Team working at West Norwood Cemetery.
Wildlife portrait
Joe said: "I have been taking pictures ever since I was little but I'd say over the last five or six years I have been taking it more seriously, and primarily focusing on wildlife headshots for the last three years. The Cemetery is home to a lot of wild birds and animals.
Famous Fox
"Our Fabulous Famous Fox gets his name by possibly being the most photographed fox in West Norwood, as he is so friendly and gets "looked after" by the cemetery staff.  As he's local and friendly I decided that getting some photos of him would work well for my social media so one day I took my DSLR Camera to work and caught him at a good time! He always seems to be happy to pose for a photo as long as he gets ham as payment!
People's choice
"The People's Choice competition run by Fest Norwood encourages local photographers to send in pictures of 'my Norwood Life'. There were hundreds of entries but 18 of us shortlisted and the winning photo gets added to the digital display board at South London Theatre. It was the people's vote so I won with over 40% of the public votes (over 400 votes in total). I really didn't think I was going to win until the day before and saw how well my picture was doing as the other entries were very good so I just feel very lucky."
More information
The Grade II listed South Metropolitan Cemetery at West Norwood has received National Lottery funding, money from Lambeth Council and the Friends of West Norwood Cemetery (FoWNC) to preserve some of the fascinating monuments to 19th and 20th century Londoners and enhance biodiversity. Find out more on Lambeth Council's information pages.
The third annual Fest Norwood 2020: West Norwood Arts Festival ran online from 9 to 15 August 2020, including a community art trail, an open mic night from the theatre, and a promenade performance in the cemetery with music, theatre, poetry and dance. to dance.