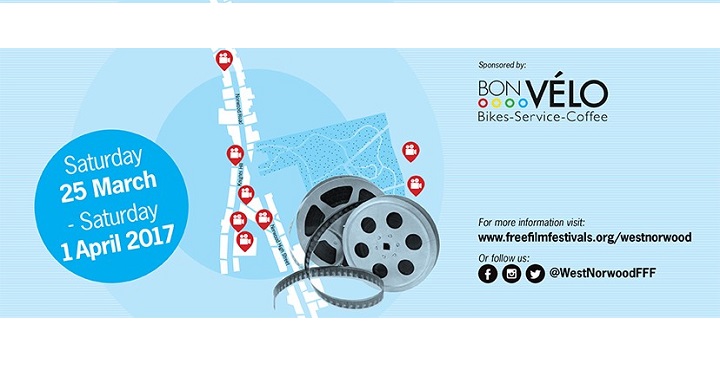 The opening night will see Marty McFly take over majestic local landmark St.Luke's Church in a screening of eighties classic 'Back to the Future'. Quirky museum the Clock Works, home to historic clocks from across the centuries, will play host to Christopher Nolan's time-bending thriller 'Memento'.
Critically-acclaimed 2016 hit 'Paterson', which features Adam Driver as a hardworking bus driver with a passion for poetry, will be shown at Parkhall Work Space, home to a community of local and creative businesses. The screening will be preceded by a spoken word event from Poetry Slabs, a movement dedicated to spreading poetry throughout the West Norwood area through installations and guerilla street poetry.
The Book and Record Bar will stay true to its roots with a showing of 'Northern Soul', the tale of two Lancashire teens and their discovery of American Soul dance culture during the sixties. This will be followed by a DJ night inspired by the film's soundtrack, allowing viewers to indulge in spins, backdrops and high kicks to their hearts content.
The festival will also feature a 48-hour film competition where filmmakers, both aspiring and established, will be invited to create a short film inspired by the local area. Launching on the eve of the festival in Knowles of Norwood, entrants will be given a line of dialogue, a prop and a local location and challenged to create a short film within a 48-hour period. The shortlisted films will be screened in a gala on the closing night of the festival and judged by a panel including experts from the BFI and Picture House Cinemas.
"The high demand from the West Norwood community at our monthly Feast Film Night screenings prompted us to get a group together and create the festival," said event organiser David Dent. "The debut festival follows the success of similar events nearby in Herne Hill, Streatham and Camberwell. We want to encourage both regular moviegoers and those, who for whatever reason, don't get to film venues much, to join us."
The Festival is proudly sponsored by one of West Norwood's newest business arrivals, Bon Velo bicycles.
Find out more information  or follow the festival on Facebook, Twitter or Instagram @WestNorwoodFFF