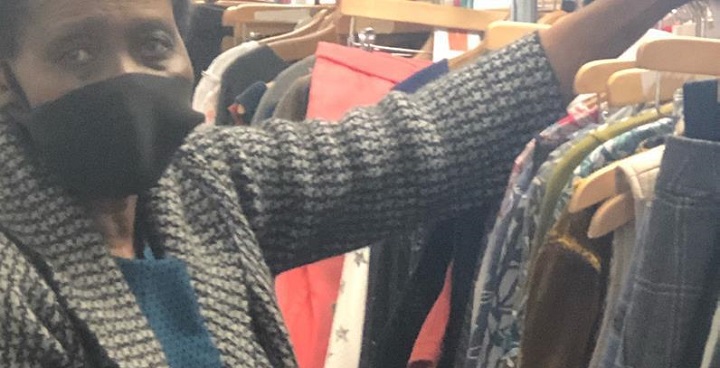 White Stuff, the high street clothing brand, has for many years had its head office in Lambeth – and we love being part of such a vibrant community.
Big clear out
Recently, we have been undertaking a big clear out and tidy up of our office, which unearthed a huge amount of new, unused clothing that was taking up lots of space. We're conscious that Lambeth has many families facing hardship and wanted to help by offering them these clothes.
Community outreach
Naomi Howgate of Brixton charity for young people the Ebony Horse Club, is a Trustee of the White Stuff Foundation and has strong links with the local voluntary sector. She was able to introduce us to exactly the right people at Lambeth Council's community outreach team, who, with their expert knowledge of Lambeth's charities, helped us get our donation to where it most benefits the community.
Come and collect
Local charities and community groups, including Big Local Impact, the JAGS Foundation, Marcus Lipton Trust, Streatham Community Trust, St Michael's Fellowship and the Bay Tree Centre have come to collect clothes, including outfits for women to wear to job interviews, increasing their confidence and employability prospects. It was lovely to meet the people behind these organisations and we were thrilled that our clothes have gone where there is most need in the local area.
People in need
We've been able to donate many hundreds of items – dresses, coats, bags, trousers, jumpers, shirts and socks to people in real need in our community. Lambeth Council offered a really effective conduit between our business and the local community groups that we wanted to help. We were also delighted to be able to help HomeStart who work with families all over the UK, and Spires who offer support to the homeless and to vulnerable women in South London by providing them with clothes for  their service users.
Word from the Cabinet
Cllr Donatus Anyanwu, Lambeth Council Cabinet Member for the Voluntary Sector, said: "Lambeth Council is very happy to have been invited to join this innovative partnership with local business and the voluntary sector. We very much hope it's just the first of many more such collaborations to benefit some of our most vulnerable people in our community."