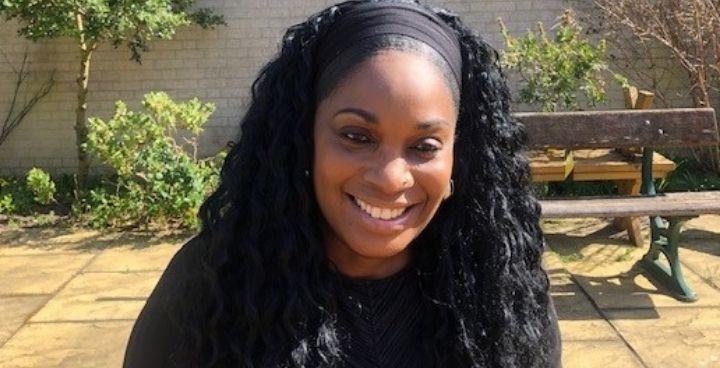 Residents who want their own questions answered can use the borough's single source Q&A about getting vaccinated.
What were your initial feelings about the Vaccine?
"I've never had the flu or had a flu jab, so in my head I thought I don't really need to be vaccinated.
"Throughout the first lockdown I was in contact with people who would then be diagnosed with Covid. It's the whole idea of 'this will never happen to me'."
What changed your mind?
"My mother is 91-years-old and she lives on her own. Since the first lockdown I could see she was feeling more and more depressed.
"All her friends were telling her not to get the vaccine, but being stuck in the house got to her, so she decided to get the jab.
"After she had the vaccine, she had no side effects at all.
"I still felt I didn't need the jab but thought that if I didn't get it, I may carry the virus to my mother when we see each other."
How was the vaccination experience for you?
"All our staff were offered the vaccine last month and some of them were hesitant. I was in no real rush to get it, I still thought I didn't need it because I am never ill.
"But I thought that if my mother can be vaccinated, I will too.
"When I went online to book an appointment the nearest place was down the road at a Chemist in Streatham. It took away any anxiety I had about having to travel to receive it.
"Getting the jab itself was fine, it was very quick. I got there with a colleague and we were both vaccinated. I had no side effects afterwards, just like my mum.
"The ease of getting the vaccine locally was so important to me."
What does receiving the vaccine mean for you?
"I don't regret being vaccinated at all. Even though I've only had one dose so far, I feel so much more confident about things opening up again.
"It's given me the confidence to see my mum again for the first time in a year but we are still following the guidelines."
What would you say to others who feel hesitant to receiving the vaccine?
"People need to realise you can carry Covid-19 to someone vulnerable even if you don't have symptoms yourself.
"That is also very important as lockdown eases. For us at Mosaic, our clubhouse is going to be able to open again from April 12 with limited numbers of people. So, it's going to be very important that we are vaccinated to protect our clubhouse users and other people."