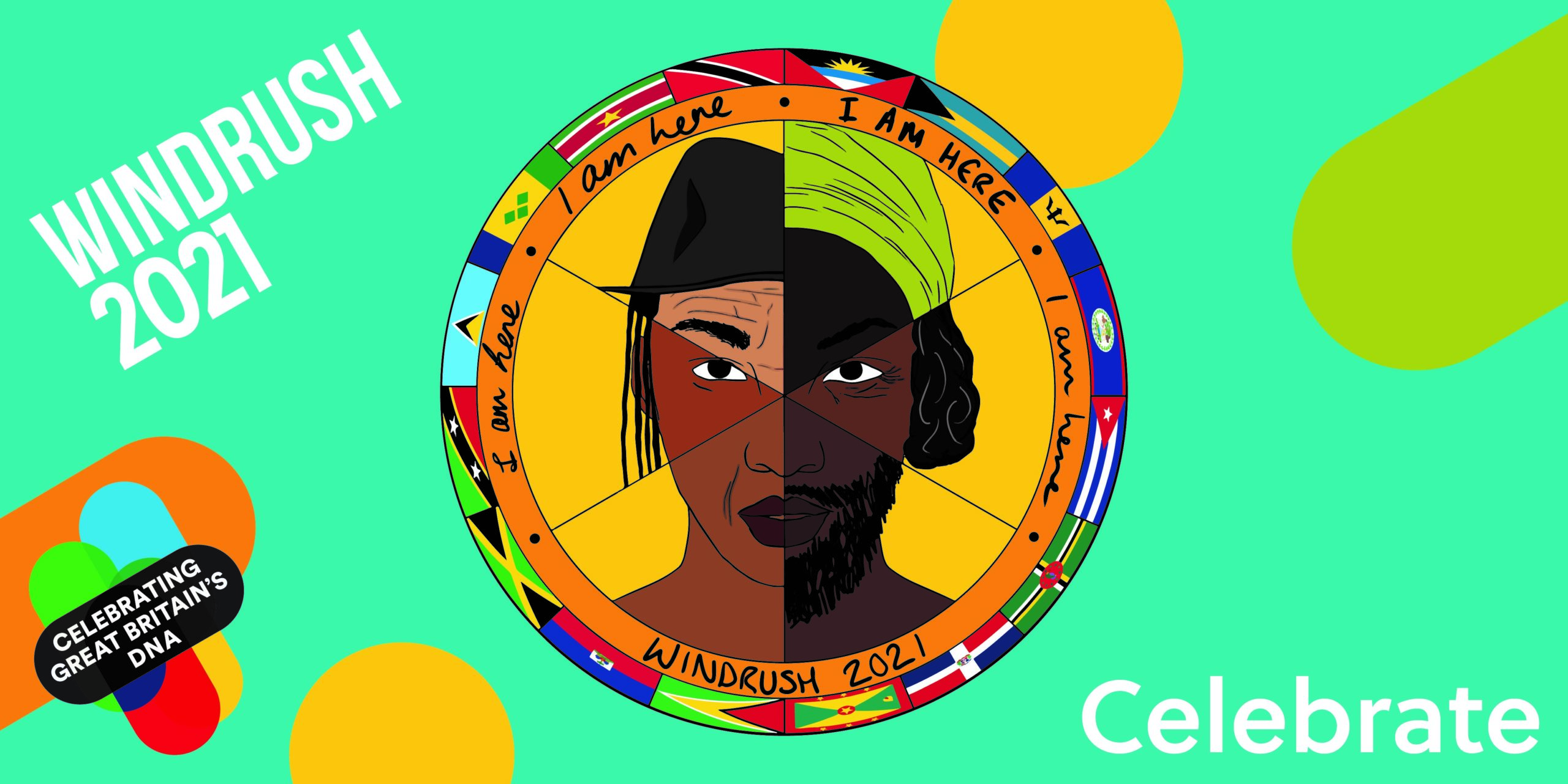 June 22 will feature the premiere of Lambeth's new Windrush Anthem which has been especially commissioned by Pegasus Opera and a new Windrush Emblem created by a local artist Seonaid Gowdie posted around the borough. A community arts and activities pack has been created for residents to download, and a new schools Windrush education pack has also been created.
Our theme for Windrush 2021 is 'I Am Here' which invites us as a community to stand in solidarity and look forward to a brighter future for our young people and look back in respect to a remarkable generation.
Residents can support this message by using the beautiful templates in the pack created by Seonaid, to create their own art works. Local people can then display them in their windows, hang bunting in gardens or on front doors to make this celebration and commemoration visible.
Residents are also invited to fill Lambeth with music, at 10.27am on June by tuning into Colourful Radio who will be playing our Windrush song 'You Can Get It If You Really Want' which was first created for the successful Windrush 2020 event. Last year schools and residents across the borough joined in  the collective sing and dance along and filled the streets with music. The time 10.27am pays tribute to the 1,027 passengers who arrived in the HMT Empire Windrush.
The Windrush Anthem produced by the renowned composer by Des Oliver will premiere at 2pm in Brixton Village on June 22nd and on the Pegasus YouTube channel.  The Anthem has been created as a lasting commemoration for  Windrush.  The song entitled Rush has been distributed to all Lambeth schools for pupils to learn for future performances.
Please visit  lambeth.gov.uk/windrush-2021-i-am-here for full details of all Windrush 2021 events for June 22nd, downloads and further links.
Cllr Sonia Winifred, Lambeth's Cabinet member for Equalities and Culture, said: "We have put together an engaging and inclusive package for Windrush day and I would invite all our residents to take part. This is a partnership effort that has seen Lambeth Libraries, the Black Cultural Archives, the Brixton Project and others joining this effort.
"As a member of the Windrush Generation, I understand the struggles faced by members of the British Caribbean community who were first invited to Britain to help re-build the country after World War II. It is important we reflect on the discrimination and challenges they faced, while also celebrating their huge contribution to all areas of British life, not least public service and the arts.
"Our Windrush Day 2021 programme really picks up on these themes. I hope that everyone in the borough will also join us again online, in schools, at home or in work, to once again to explore and celebrate the Windrush Generation at this time of significant social change."
For more details please contact media@thebrixtonproject.com and follow @WindrushLambeth @Lambeth_Council.