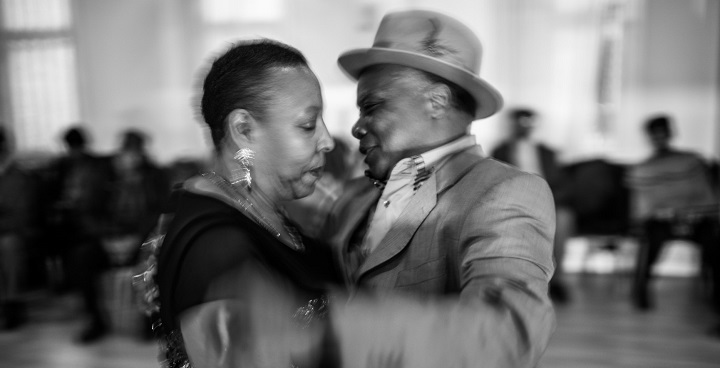 Windrush: Portrait of a Generation, a photographic exhibition capturing the lives today of the first generation of Caribbeans who came to live in the UK was received to great acclaim at the Oxo gallery. Now the exhibition is coming home – it will be on show in two churches within the community featured in many of the photographs.
Invitation
Church leaders the Reverend Canon Dr Rosemarie Mallett of St John's Angell Town and Reverend Kit Gunasekera, and St James, Clapham have invited award-winning social documentary photographer Jim Grover to exhibit his collection of 80 predominantly black and white photographs in their churches during Black History Month.
Word from the Cabinet
Cllr. Sonia Winifred, Cabinet Member for Equalities and Culture, said: "We're delighted that, in Black History Month, community churches in Lambeth have been able to welcome home to the borough this celebration of the first generation of Caribbean people whose culture has enriched all our lives for 70 years".
Telling the story
Grover, a Clapham local, took the photos over 11 months, ending in April 2018. He said: It feels like it is coming home. I so enjoyed spending so much time with this remarkable community; this photo story is their story and it is truly inspiring." The opening portrait is Alford Gardner, now aged 92 and one of the tiny number of surviving original 'Windrushers'.
The church as a centre
The Reverend Canon Mallett said: "The photographs feature all elements of the Windrush community's daily lives – community, customs, dominoes, dancing, faith, family, funerals, home, the mother country. The church brings people together in almost all those aspects of life – that's why we wanted to show them here."
About Portrait of a Generation
In May and June, the exhibition attracted 12,800 visitors and praise from the Press:
'…poignant and intimate…moving and often beautiful…' The Observer
'…one of 2018's must see shows…' Londonist
'…do not miss…' ES Magazine
---
 For more information