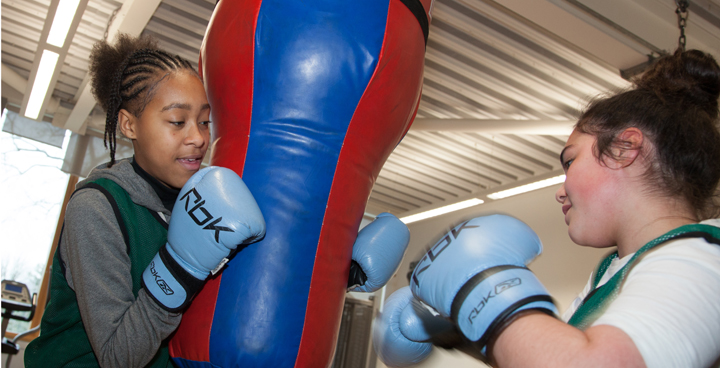 The reports says regular exercise can cut the risk of breast cancer by 25% and the risk of bowel cancer by 45%. It can reduce the chances of ever getting dementia or having a stroke by 30%  and cuts the risk of high blood pressure or type-2 diabetes by 50%.
The bit that struck me is that the health advice we usually get involves giving something up – but with exercise this is about taking something up – doing something really positive.
What's more, almost three quarters of the annual NHS budget is spent on people with chronic conditions that could have been avoided or alleviated by greater activity, says the report.
I'm passionate about getting Lambeth fitter and healthier. We've got three amazing new leisure centres, loads of community events from dancing to boxing, and the new outdoor gyms in our parks are proving very popular with people who prefer the great outdoors.
Celebrating International Women's Day
I particularly want to encourage more women and girls to get active and that's our theme for International Women's Day on Sunday 8 March  –  tell us about the women who've inspired you to get active. It could be a teacher, a friend, a famous athlete or your mum.
On the subject of mums, it's Mothers' day on Sunday 15 March so here's a challenge – do something physical with yours. Go swimming together, try ice skating, go for a walk or take to the dance floor.  Though of course the problem with my own mum is she's really fit and active and there's every chance she'll put me to shame.
Send us your pictures and tweets, and let's get Lambeth fit!
The Culture 2020 consultation
Our ambitions and ideas on how we take forward sport and fitness in Lambeth are outlined in the Culture 2020 consultation document and you can also find out more by coming to one of the Culture 2020 Conversation events:
Hope to see you there – Lycra's optional!!
You can also find out more and complete a questionnaire on the consultation web page.