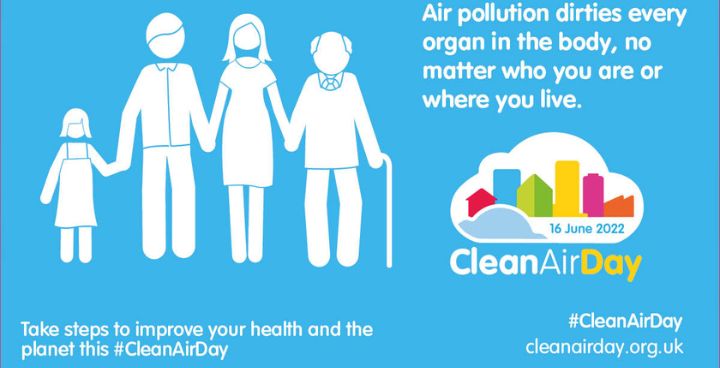 The use of woodburning stoves indoors has increased significantly in the last decade with a reported 175,000 sold in the UK each year.
However, experts have warned that woodburners produce larger amounts of the harmful PM2.5 than petrol and diesel vehicles.
In Lambeth households burning biomass fuel such as wood contributes to 16 percent of PM2.5 pollution released locally.
The particles are dangerous as they are small enough to pass from the lungs to the bloodstream, and have been linked to cancer, heart disease, strokes, and asthma.
To mark Clean Air Day the council is asking residents to pledge not to use woodburning stoves or fires indoors to help reduce air pollution in the borough.
Take our pledge and find out more on how we can end woodburning.
Lambeth Council has committed to transitioning to net zero by 2030 to help tackling the climate crisis and as part of the borough-wide Climate Action Plan will pursue World Health Organisation air quality targets.
Cllr Rezina Chowdhury, cabinet member for Sustainable Lambeth and Clean Air, said: "We cannot ignore the significant contribution that woodburning stoves and fires have on air pollution.
"A small number of households produce 16 percent of the extremely damaging PM2.5 particles, which is unacceptable.
"I would ask every household in Lambeth to make a simple pledge: do not use these stoves in your home. However nice they may look; the health consequences could be very serious and impact everyone.
"It is vital that we do everything we can to reduce pollution and improve the quality of the air we all breathe. That is why Lambeth Council is investing in more sustainable forms of transport and enabling active travel."
To take our Clean Air Day pledge not to burn wood, click here.
For more information  visit the Clean Air Day website