Lambeth Council Electoral Services are already preparing for the local elections on May 5 2022.
People who live in Lambeth will be electing 63 councillors for our 25 wards with brand new boundaries. To make the election work, Lambeth needs to recruit Poll Clerks, Presiding Officers and Count Assistants. Election work gives you the opportunity to earn extra money, whilegetting to know the borough and the community.
Word from the Cabinet
Cllr Andy Wilson, Lambeth Council Cabinet Member for Finance and Performance, said: "I would encourage anyone with a passion for local democracy to take the opportunity to support Lambeth in running the local elections in 2022 – What better way to help determine the future of our borough by getting hands-on experience of democracy in action. Please put yourself forward for a number of roles that will help determine our next set of community representatives to take Lambeth forward into our exciting new future together."
What do these jobs involve?
On election day, between 6am and 10pm, Poll Clerks and Presiding Officers will run the polling station by issuing ballot papers to members of the public, marking the electoral register and assisting with the paperwork.
Count Assistants involves verifying the number of votes cast and ensuring that votes are correctly categorised by parties. For this election, the vote count will take place on Friday 6 May 2022.
Poll Clerks will be paid around £240 plus additional payments for training. Presiding Officers will be paid around £340 plus additional payments for travel and training.
Pay rates for the count roles will be determined closer to time.
How can I apply?
If you have not worked on Lambeth elections before, please email electionstaff@lambeth.gov.uk for recruitment form. Or download the recruitment form via our QR code below and send it in.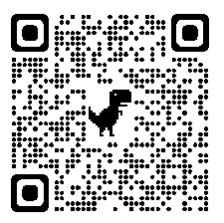 What if I've already worked for elections?
If you've previously worked in elections, please make sure that your details (including your bank details) are all up to date on your MEA account.
Are covid-19 measures being considered?
With the pandemic still ongoing, we are putting in place the necessary arrangements to ensure that all staff and voters are safe.