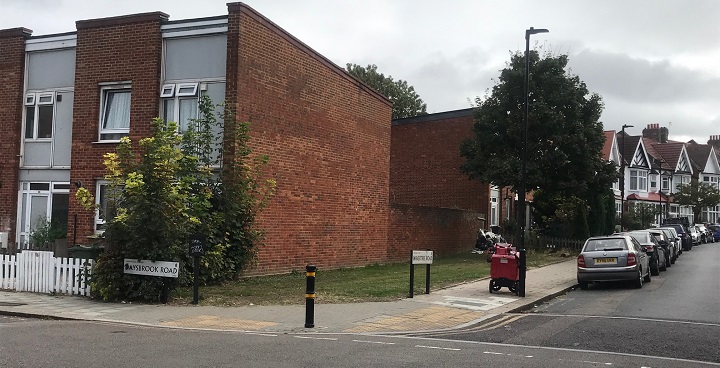 Our Streets is an initiative that works at ward level to identify what communities around the Borough most need to improve streets in the neighbourhood, helping make them better places to live. The programme focuses on delivering a range of improvements to the public realm and includes measures such as traffic calming, and reducing bad parking and fly-tipping.
Tivoli Gardens, Knight's Hill 
Tivoli Gardens, Knight's Hill is in the southernmost ward in Lambeth. Lambeth's Our Streets team and Father Nature consulted local residents on their most-wanted changes for a project to reclaim the unused 'green island' between Tivoli and Holderness Roads. The project will improve the environment at Tivioli Gardens by planting trees, adding planters with colourful species, and improving the existing path to make the space more accessible for people to enjoy. A two-stage public consultation took place in 2018, with a design workshop in August 2019 to shape the community garden.
Wavertree Road, Streatham Hill
Wavertree Road Community Garden is currently an under-used, fenced off, corner site at the junction of Daysbrook Road (see above) in Streatham Hill resulting in fly-tipping and other anti-social behaviour. It is intended for the land be used as a 'Meanwhile' space to deliver this project. Lambeth's Our Streets team and Father Nature consulted local residents before drawing up a design based on their favoured improvements for the renewed garden space, including a colourful year-round display of plants, mini-orchard, street library and bound-gravel path for maximum access to a community-welcoming space.
Schedule
Works will be on-site for completion in early 2020. Both gardens are driven by the energy of the local residents and we are indebted to them.
For more information
For more about Our Streets, see the Council's information pages The main focus of Our Streets is on traffic calming; speed reduction, parking and loading; crossing points; public realm improvements including lighting, etc However, we encourage residents to raise wider concerns.
For more about these Our Streets projects, contact the Environment Project Officer
For more about Father Nature see their information pages